Ahoy, squirts! Quint here with today's Behind the Scenes Picture.
Sorry for the lack of BTS pics lately. Let's fix that shit right here and now with some Kubrick, shall we?
You can never go wrong with Kubrick and as such I think I might go ahead and line up a few Kubrick shots in a row. Why not?
Today we'll check out a still from the making of Barry Lyndon featuring Ryan O'Neal in his Barry Lyndon getup and Kubrick. I'm probably going to get smacked for this, but I'm not sure who the third person on the camera cart is. I thought it could be John Alcott, but it doesn't look like him. Perhaps producer Bernard Williams? Or someone wholly obvious that I'm totally missing.
Either way, it's a cool pic. Thanks to Criterion for the shot!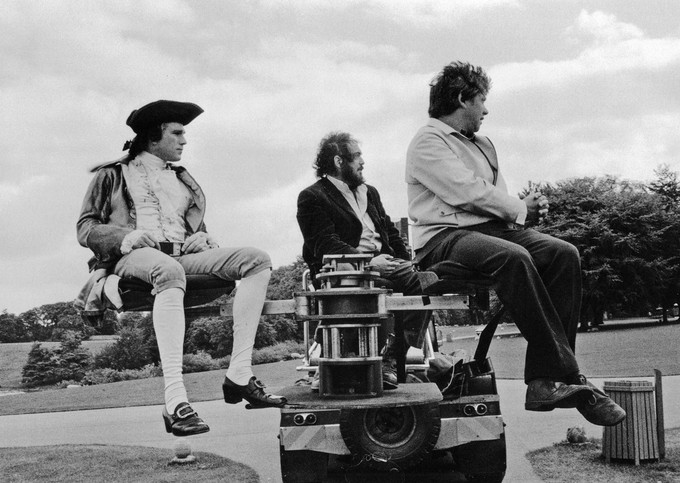 If you have a behind the scenes shot you'd like to submit to this column, you can email me at quint@aintitcool.com.
Tomorrow's BTS pic is a writer and is not to be disturbed.
-Eric Vespe
"Quint"
quint@aintitcool.com
Follow Me On Twitter
I've got a lot of maintenance work to do on the previous BTS articles, but you can visit two pages worth of images (beware of some broken links thanks to the last server shift): Click here to visit Page One and Click here to visit Page Two