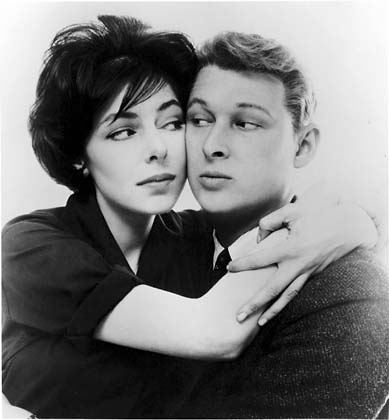 Beaks here...
Mike Nichols has been busy on the NYC theater scene lately, but he hasn't directed a feature since 2007's CHARLIE WILSON'S WAR. His absence has been felt, if only because there are very few studio-friendly directors with Nichols's taste for classy, grown-up drama/comedy. He's also one of the great "actors' directors". Ask most actors what it's like to work with Nichols, and they'll probably say it's like not working at all. It's fun. And no one seems to be having more fun on a Mike Nichols set than Mike Nichols.
So I'm thrilled to hear Nichols is stepping back behind the camera for an adaptation of Jonathan Tropper's ONE LAST THING BEFORE I GO, a novel about divorced man who struggles to reunite with his family in lieu of undergoing necessary heart surgery. Tropper is currently adapting his own THIS IS WHERE I LEAVE YOU for Shawn Levy, so I wouldn't be surprised if he'll write this screenplay as well.
Bad Robot will produce the film, which makes this a REGARDING HENRY reunion for Nichols and J.J. Abrams. That may be my least favorite Nichols film, so let's hope for a better outcome here. And perhaps someone could find a directing project for the amazing lady in the above photograph. She's missed, too.