Movie News
Here's The AICN Exclusive For The Mondo Print of Drafthouse Films' GRACELAND!
Nordling here.
I missed GRACELAND at Fantastic Fest and I wish I didn't. Since then it's gotten quite a bit of buzz and was picked up by Drafthouse Films for release. It's a dark crime film; a kidnapping scheme goes awry and a chauffeur's duaghter gets kidnapped instead of the daughter of a corrupt politician's. The chauffeur must then play sides off each other - the police, the politician and his family, and the kidnappers, to try to get his daughter back.
Granted, I haven't seen it yet, but it's currently playing on VOD now and will be theatrically released this Friday, April 26th. And in celebration of the film's release, Mondo has ordered a print, done by Jay Shaw, of 150 limited edition prints to go on sale this Friday. The poster will be available to purchase through the Drafthouse website, which you can click here. Looking forward toseeing it, and it's a very nice piece of art.
Here's the poster: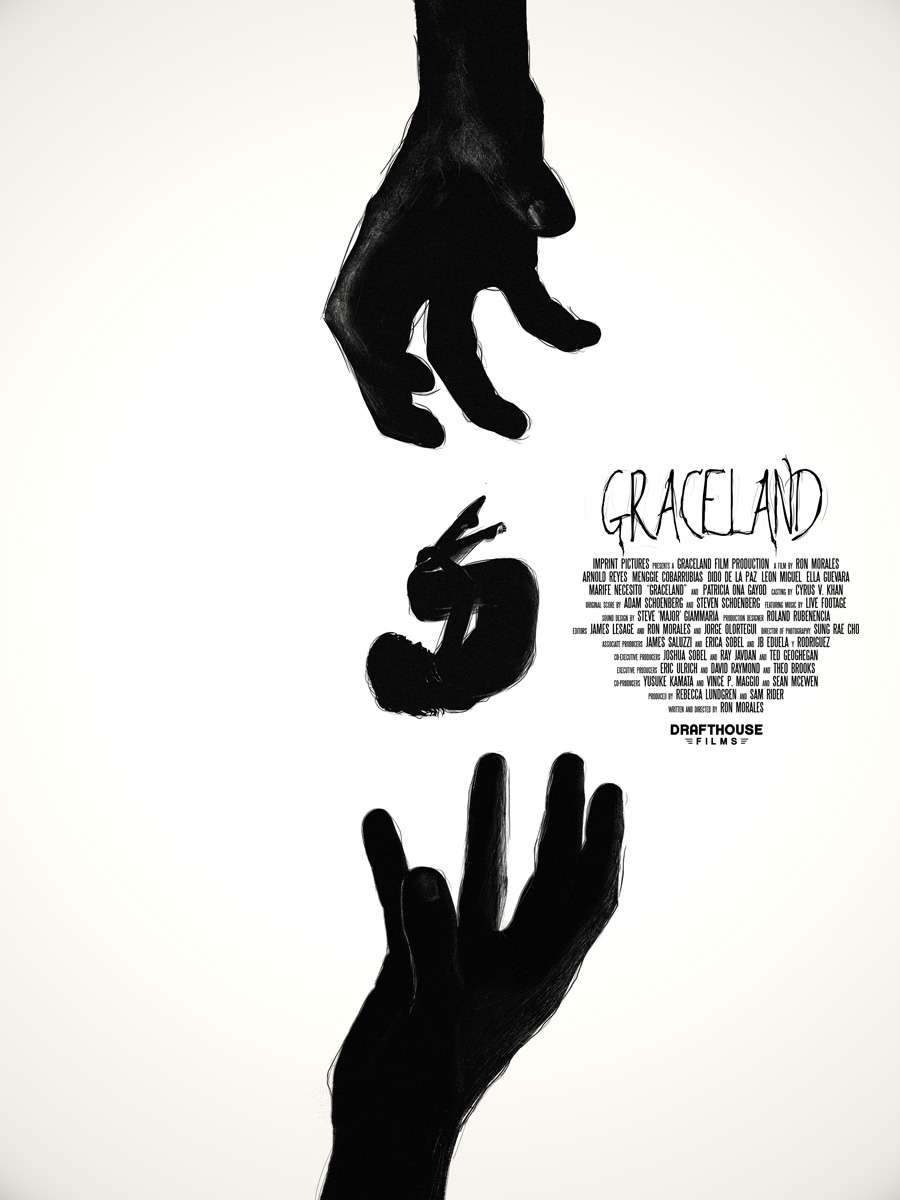 Nordling, out.