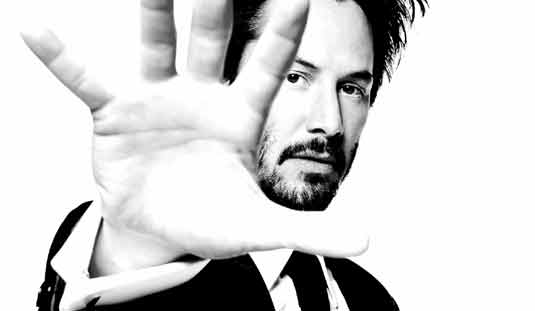 Nordling here.
Keanu Reeves is a man who has many talents - producing last year's digital film study SIDE BY SIDE, starring in 47 RONIN for Carl Rinsch, and now directing a martial arts movie like MAN OF TAI CHI; even though we haven't seen much of him in front of screens recently, he's been busy. And now we have our first look at MAN OF TAI CHI, and it's decidedly old school - not RZA old school like in THE MAN WITH THE IRON FISTS, but more late 1980s Hong Kong cinema. MAN OF TAI CHI stars Reeves and a veritable who's who of martial artistry, including Iko Uwais (THE RAID: REDEMPTION), Karen Mok (SHAOLIN SOCCER) and Tiger Hu Chen, stuntman from THE MATRIX movies and CROUCHING TIGER, HIDDEN DRAGON.
This is just a taste, only a minute long and subtitled, but the fights look insane. Reeves definitely shows his influences here. This looks to be a mix of fighting styles, and everything looks impressive. Here's the trailer:
There's no release date yet for MAN OF TAI CHI. There's a little film featival in September in Austin that would love to have this...
Nordling, out.