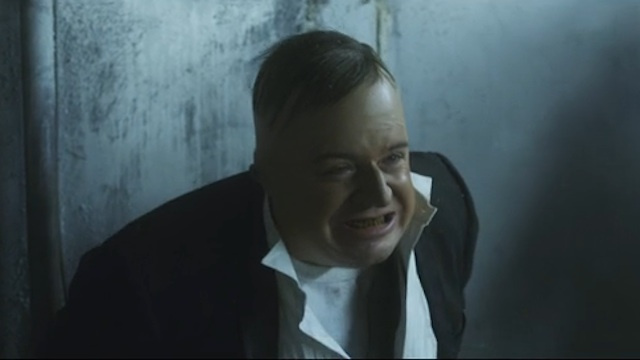 Tonight the KERN Krew and I discuss all the nerd news!
Plus? Everyone's talking about Oswalt's hilarious turn on "Parks and Recreation" (Oswalt's giant hoop-toy inspired), but has everybody seen how perfect Patton Oswalt is as Oswald Cobblepot?:
I am not kidding when I say Oswalt would make a spectacular villain in your next "Justice League" movie.
"Ask Mr. KERN" airs Saturdays 8:05 p.m. to 10 p.m. Pacific Time. No matter where you are you can listen to the show LIVE by hitting the "Listen Live" button at kernradio.com.
Best of all, you, constant reader, can join this very nerdy conversation.
The toll-free call-in line is:
1-800-640-5376
Call in drunk, as I always do, but watch your language. This is not a podcast. This monster goes out over the air on all 50,000 watts of Southern California's KERN-AM.
Have something better to do tonight? Want to listen to older shows? Head over to the "Ask Mr. KERN" archives!

The Blu-ray second season of "Star Trek: The Next Generation," $114.99 in September and $73.90 last week, has fallen (this week only) to its lowest price ever: $52.49!! (60% Off!!) Cheaper Than Used!!