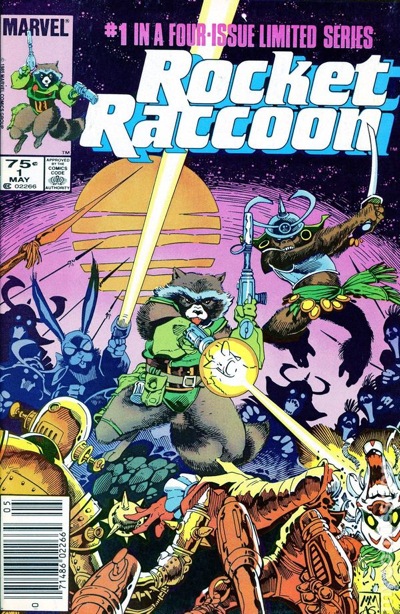 Beaks here...
IRON MAN 3 premiered in London the other night, which means there was a red carpet, which means reporters had ample opportunity to goad actors and directors into spilling the beans about their current projects. One of the folks interrogated was GUARDIANS OF THE GALAXY director James Gunn, and he opened up to a somewhat surprising degree to the gang at HeyUGuys.
While Gunn didn't confirm any of the recent casting rumors, he was anything but coy about the involvement of Zoe Saldana (as Gamora), Dave Bautista (Drax) and Michael Rooker (Yondu). But his most interesting comments had to do with the portrayal of Rocket Raccoon.
I've done a lot of studying with real raccoons, and we had real raccoons come in. We've done photography with them, I've played with raccoons, and fed raccoons, and dealt a lot with real raccoons to get some of the behaviour down, because it's really, really important to me that Rocket Raccoon, who is the heart of the movie, is not a cartoon character, it's not Bugs Bunny in the middle of The Avengers, it's a real, little, somewhat mangled beast that's alone. There's no one else in the universe quite like him, he's been created by these guys to be a mean-ass fighting machine.
Gunn will begin shooting GUARDIANS OF THE GALAXY in June at Shepperton Studios. The North American IRON MAN 3 press day begins tomorrow in Los Angeles, and that strikes me as a good time for Kevin Feige to discuss all manner of Marvel developments. Perhaps we'll get some official GUARDIANS casting news (aside from Chris Pratt).