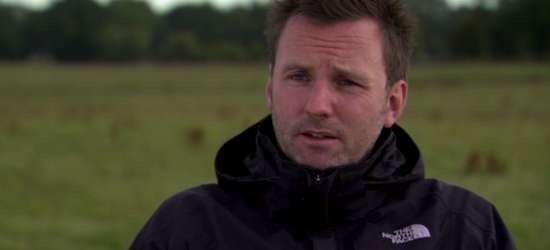 Beaks here...
Jon Spaihts's PASSENGERS has long been considered one of the best unproduced screenplays floating around Hollywood. It's been close to production before, with Keanu Reeves in the lead and Gabriele Muccino (THE PURSUIT OF HAPPYNESS) directing, but for whatever reason the project just couldn't get off the ground.
Now, just minutes after I suggested Joseph Kosinski should direct it, Deadline is reporting that Keanu Reeves is back onboard PASSENGERS, and this time he's being joined by respected TV director Brian Kirk (GAME OF THRONES, BOARDWALK EMPIRE, LUCK, etc.). I think it's best if you know next to nothing about the story before you experience it, but here's the gist: a man on a spacecraft ferrying thousands of people to a new civilization far away from Earth is accidentally awakened from hypersleep ninety years early. This sucks for two big reasons: 1) he's the only person awake on this vast, cruise ship-like conveyance, and 2) he can't re-enter hypersleep. And while this is the future, life spans aren't appreciably longer than they are now, so this is it. Unless there's another mishap, he'll never interact with another human being for the rest of his life.
Some of the early bits with Michael Fassbender in PROMETHEUS were reminiscent of PASSENGERS, though the mood there was more playful. It's a brilliant idea, and a really, really good screenplay. Kirk is an interesting choice, though I was hoping for someone closer to the Kubrick end of the spectrum - but, hey, maybe Kirk can do that. Or maybe it'll play completely different than I expected, and that'll be awesome, too. I'm just excited that a smart, original science-fiction movie is moving forward. Here's hoping Reeves, his producing partner Stephen Hamel and Wayfare Entertainment's Ben Browning can drum up some enthusiasm (i.e. $$$) at next May's Cannes Film Festival.