Ahoy, squirts! Quint here. Before I kick off this month's Geek Games Column, I wanted to put a call out for people who may want to become a part of this column. I'm specifically looking for someone who can focus on compiling gaming news of the month and deliver that news with an intelligence far beyond my own, which shouldn't be too hard.
I realize I'm not the brightest voice in the world of gaming. I'm passionate about gaming, but my main focus is still movies. I would love for there to be a news component to this column, though, and could use an informed voice to bring it to life.
If you think you can be that voice, drop me an email here with your info and some writing samples. The only pay I can offer are e-hugs and throngs of admiring talkbackers ready to nitpick and tear apart every single word you type, but if you're interested drop me a line.
I'm only going to talk about one news item this month and that's the dismantling of LucasArts by Disney.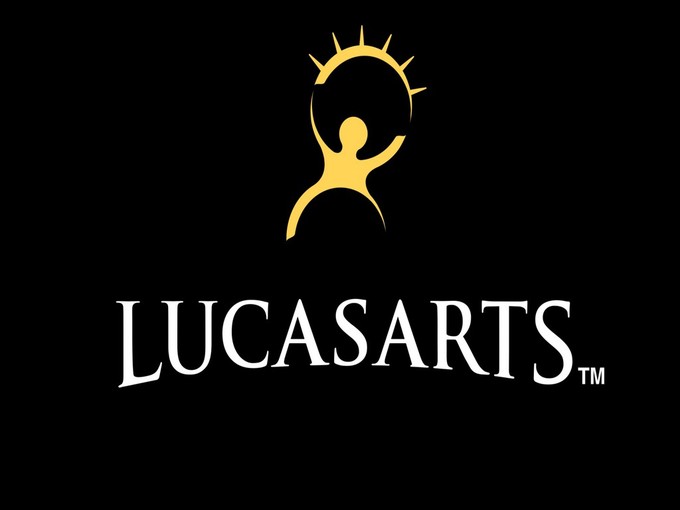 It's the end of an era for a lot of gamers my age. Most probably associate LucasArts with Lucas' film properties since they made all the Star Wars games and the much loved Indiana Jones and the Fate of Atlantis in 1992. But where they really excelled were their original titles, like the Monkey Island and Maniac Mansion games and their WW2 air combat simulation stuff like Battlehawks 1942.
I loved their Star Wars games (every geek who had a computer in the early '90s owned Rebel Assault), but I'm not freaking out about those games. In fact, I'm not freaking out about much with this closing. The Star Wars games will continue on… in fact, I'm sure we'll see even more now that Disney wants to farm out the property to existing game developers. That's not a bad thing. Bioware has done some good stuff with Knights of the Old Republic and The Old Republic
And most of the folks that made the early LucasArts games that you love have moved on to Telltale Games and are doing great work, like that recent Walking Dead game.
I am quite fond of the first Force Unleashed game, which was obviously made by people who wanted to try to repair the damage the prequels did and merge the two visually very different universes. There are for sure good people who are good at what they do losing their jobs and that sucks, but beyond the normal sympathy you'd have for any human being losing their employment I don't think gamers should be freaking out so much.
Star Wars 1313 was the big question mark. Its fate is still unclear, but so much development went into the game that I find it hard to believe it'll just disappear. We now know that Boba Fett was the main playable character and we know that Disney wants to farm out titles, so it wouldn't surprise me at all if a big game developer comes in to pick up the pieces and make the game their own.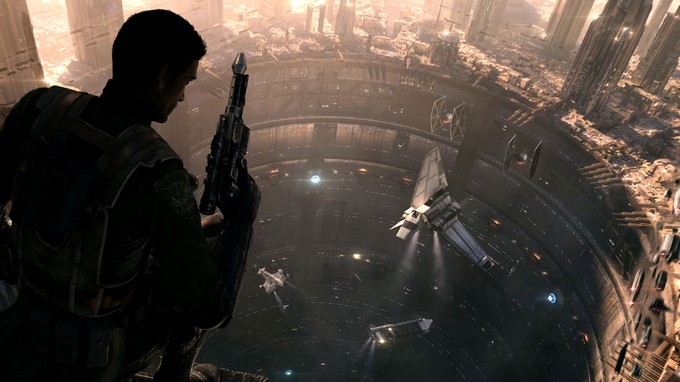 So, rest in peace LucasArts. You had a great run and a huge impact on the gaming world. I'll miss you, Gold Guy.
Now let's get to the games hitting this month. As always, this isn't meant to be a complete list, but rather what's grabbed my attention for one reason or another. Apologies for finally getting this to you in the middle of the month, but so it goes when you travel without a working laptop.
Man oh man, has there been a shitstorm surrounding this release. People are up in arms about Superman being violent. When you set up a Mortal Kombat style fighting game with DC characters you gotta stretch a bit in order to get fan favorites fighting each other. Apparently Superman is tricked into killing Lois and his unborn child in the comic book lead-in to this game, which makes him crazy at the start of the game, a loose cannon.
Still, it's just a silly fighting game. I'm not even sure if the comic tie-in is official canon, but even if it is we know how often characters die and stay dead in comic books.
Injustice: Gods Among Us came out yesterday and is available on Xbox, PS3 and the WiiU. The Collector's Edition is also still available:
This edition comes with a 13" statue of Wonder Woman fighting Batman, the controversial comic book lead up to the video game, a digital download of the animated film Justice League: Doom and exclusive character skins for Batman, Superman and Wonder Woman based on their New 52 look. They'll run you just under a hundred bucks and are available for Xbox and PS3.
I have a stupidly large soft spot for video game movie tie ins. I just love the ability to explore worlds I dig on film, I guess. So, yes… I'm looking forward to seeing what Digital Extremes and Namco did with the new Star Trek world.
The emphasis is on co-op play with Kirk and Spock being the main characters, both voiced by their film counterparts Chris Pine and Zachary Quinto. The story follows the crew of the Enterprise having to face the Gorn as they attempt to take over the known galaxy.
Now it is a little silly that Star Trek is being adapted into a 3rd Person Shooter ala Gears of War… that's not exactly in line with the origins of the franchise, but it is based off of JJ Abrams' more action-centric version, so as long as the gameplay is smart I'm not offended.
The Amazon pre-order nabs you the"Elite Officer Pack" which gets you stealth outfits for Kirk and Spock as well as the Starfleet Type IV Sniper Rifle. Plus you get the Brawler Pack (leather jacket Kirk and Vulcan Science Academy outfit for Spock), the Kelvin Pack (USS Kelvin uniforms for the two leads, plus the Kelvin hand phaser), The Academy pack (uniforms plus the academy phaser) and the Kobayashi Maru Pack (different uniforms). Gamestop's pre-order is exactly the same, but if you're a PowerUp member you also get an exclusive KRE-O mini build of the Enterprise as well as a collectible poster.
The game is released next Tuesday, April 23rd and is available on the Xbox, PS3 and PC Download.
The best part about Dead Island was the ability to simply veg out and wander around a zombie-infested tropical paradise. Everything respawned… loot, bad guys, special items… so every day you could go out and play a continuing story mission or just wander around and collect stuff.
I felt the first game hit that sweet spot of being challenging, but not fuck-you hard and was just fun to get lost in.
Now they've got a sequel of sorts hitting shelves this month called Dead Island: Riptide. Some hands-on reviews have called it more of the same, which is a double-edged sword. Why fix what ain't broke, but then also why buy another installment of the exact same game? The big test for this one will be if it feels like extended DLC or worth the $50 for a whole new game experience.
Amazon's pre-order gets you upgraded to the special edition, which includes a BBQ Blade Weapon Mod, XP booster, Shop Discount, Alternate Character Sins and a digital strategy map. You also get a limited edition steelbook case and a $10 credit for Amazon Instant Video. Gamestop pre-order just gets you the special edition bonuses without the steelbook or credit.
The game is released next Tuesday, April 23rd and will run you about $50 on Xbox and PS3. You can also spring for the "Rigor Mortis Edition" for $79.96.
The Rigor Mortis Edition comes packaged in a battered suitcase and includes all the bonuses of the Special Edition as well as a Zombie Hula Girl bobble figure, a severed hand bottle opener/fridge magnet and a bungalow key with wooden tag. I wouldn't think that swag is worth the extra $30, but it's cheaper than most collector editions that are released. It'll run you $79.96 for both Xbox and PS3.
That's it for this month. Next month sees the release of the post-apocalyptic shooter Metro, a new Resident Evil spinoff, a Fast and the Furious tie-in and a few other interesting looking titles. See you then!
-Eric Vespe
"Quint"
quint@aintitcool.com
Follow Me On Twitter