Ahoy, squirts! Quint here with today's Behind the Scenes Picture.
I have returned from Monsterpalooza and am working up a big recounting of my tales around that crazy convention, but to hold you over I have some interesting practical effects BTS shots to share with you.
You might not be aware of this film, but I swear to God it's real. It's called HELL COMES TO FROGTOWN and it's a post-apocalyptic '80s movie starring Rowdy Roddy Piper as Sam Hell who has to rescue the last remaining fertile women from mutant frogs. I'm serious!
Sandahl Bergman is in the movie as are Rory Calhoun and the great William Smith. Man it's a bizarre one.
Steve Wang, who worked on the Predator suit for Stan Winston as well as the Gill Man from Monster Squad did the mutant frogs and I have a few pictures to share with you folks. First up is Wang sculpting one of the Frogs and the second is Eddie yang on set with director RJ Kizer.
Thanks to the Practical Effects Group and Steve Wang for the images!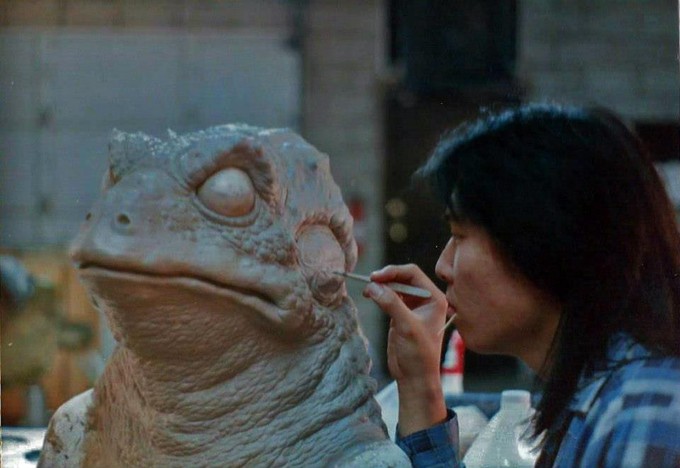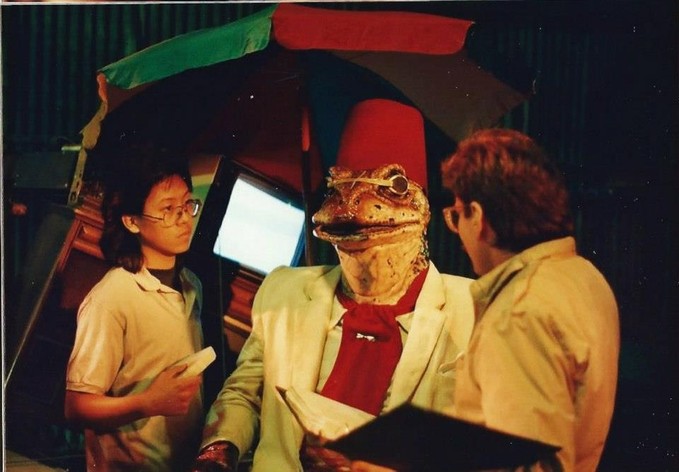 If you have a behind the scenes shot you'd like to submit to this column, you can email me at quint@aintitcool.com.
Tomorrow's BTS pic has been barry barry good to me.
-Eric Vespe
"Quint"
quint@aintitcool.com
Follow Me On Twitter
I've got a lot of maintenance work to do on the previous BTS articles, but you can visit two pages worth of images (beware of some broken links thanks to the last server shift): Click here to visit Page One and Click here to visit Page Two