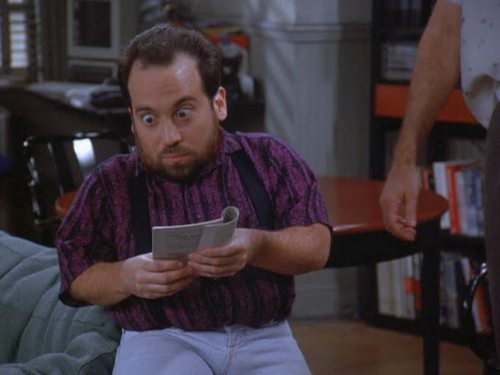 Beaks here...
The Michael Bay-produced, Jonathan Libesman-directed reboot of TEENAGE MUTANT NINJA TURTLES has inspired a great deal of handwringing from fans, but this piece of casting news, via Deadline, should be greeted with cheers, right? I mean, who doesn't love Mickey???
In any event, SEINFELD alum Danny Woodburn has been cast as Splinter, the mentor of the titular heroes. There's no word as to whether Splinter will be performance-capture, an animatronic/puppet creation or simply an animated character, but, regardless, I love the choice. Woodburn is a terrific character actor who's never quite received his due. I don't know that a role in this film is the key to getting folks to take him more seriously, but it's a big part in a big summer movie. Can't hurt!
NINJA TURTLES is due in theaters June 6, 2014. What do you guys think of this casting?