Movie News
Starship Down! Latest STAR TREK INTO DARKNESS Poster Is Pretty Spiffy!
Beaks here...
With the release of the film just a month away (or less than, depending on where you live), I'm done watching clips and trailers for STAR TREK INTO DARKNESS. I will, however, pay attention to the key art, especially when it's as cool as this.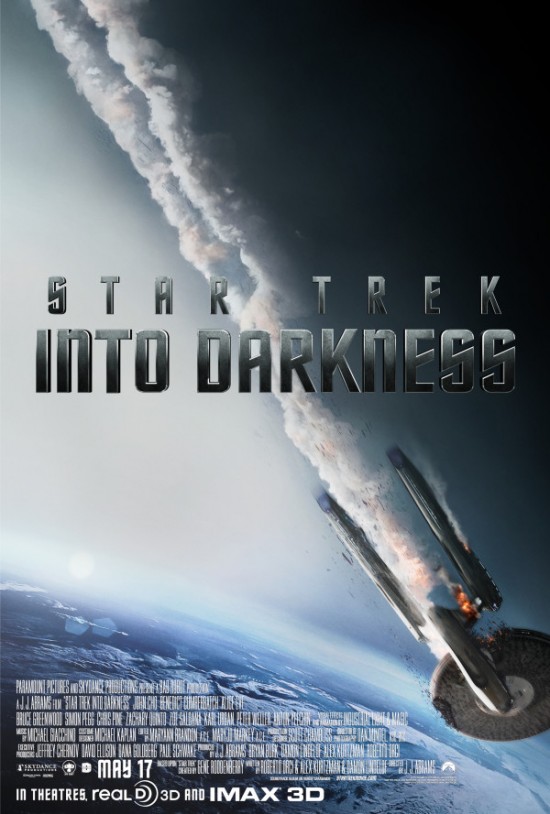 STAR TREK INTO DARKNESS hits U.S. theaters on May 17th. You lucky bastards in Germany, Switzerland, Ireland and the U.K. get to see it on May 9th, which means folks in the States will have to go dark on Twitter and Facebook for a week if they want to stay spoiler free. Can't wait to see how that works!