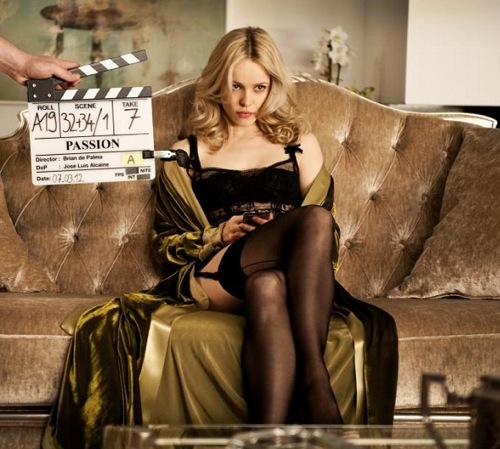 Beaks here...
Now here's a surprise: Cameron Crowe is making a new romantic comedy, and a bunch of talented actors are leaping at the opportunity to be a part of it! We already knew that Bradley Cooper and Emma Stone were attached to star, but beyond that? Nada. No title, no logline, no nothin' but a tentative October start date. Well, now we know a little something more: according to Deadline, Rachel McAdams is in talks to play a former lover of Cooper's character.
If I were to make a short list of actresses I'd most like to see in a Cameron Crowe movie right now, Stone and McAdams would be somewhere near the top. Crowe gets great performances out of pretty much everyone, but from Ione Skye/Lili Taylor in SAY ANYTHING... to Scarlett Johansson's deeply underrated turn in WE BOUGHT A ZOO (easily her best performance since MATCH POINT), his track record with the ladies is pretty damn outstanding. Renee Zellweger in JERRY MAGUIRE? Kate Hudson in ALMOST FAMOUS? The terribly missed Bridget Fonda in SINGLES? Stone and McAdams are more established than a number of those actresses were when they worked with Crowe, but they've got crazy range, and, I don't know, just seem like his type of performer: sweet, genuinely funny, and dead sexy when the moment calls for it. (I'm especially excited to see McAdams going straight-up malevolent in Brian De Palma's PASSION, due out in the U.S. this summer).
We probably won't see this untitled ditty until Fall 2014 at the earliest. Looking forward to whatever it is. Suddenly feel the urge to listen to TUMBLEWEED CONNECTION.