Ahoy, squirts! Quint here with today's Behind the Scenes Picture.
I've written about Billy Wilder's Sunset Blvd here before, so I won't repeat myself, but I will say that if you were teetering on the fence about jumping into some black and white cinema and haven't seen Sunset Blvd, give it a watch. It'll push you off that fence permanently and if you're cool you'll be on the side that wants to devour the films of this era.
Today we have a shot of director Wilder and Gloria Swanson hiding behind an umbrella as Erich von Stroheim does what he does best: look intimidating.
Thanks to Decaying Hollywood Mansions for the image!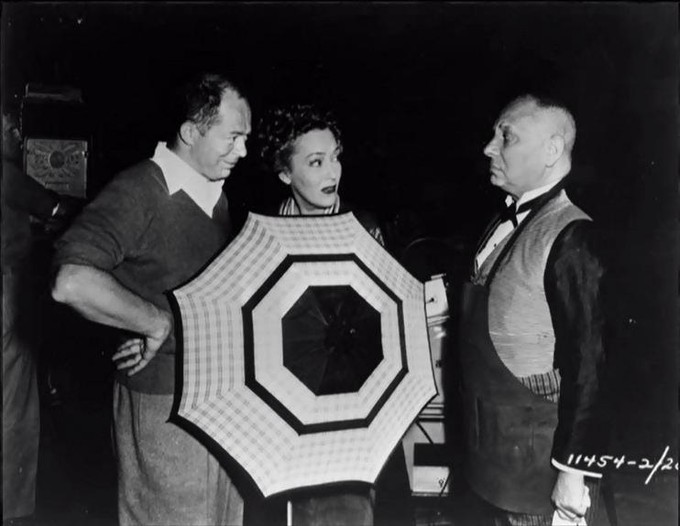 If you have a behind the scenes shot you'd like to submit to this column, you can email me at quint@aintitcool.com.
Tomorrow's pic likes pink very much.
-Eric Vespe
"Quint"
quint@aintitcool.com
Follow Me On Twitter
I've got a lot of maintenance work to do on the previous BTS articles, but you can visit two pages worth of images (beware of some broken links thanks to the last server shift): Click here to visit Page One and Click here to visit Page Two