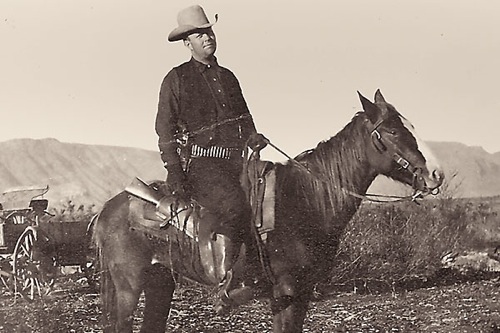 Beaks here...
If all you know of legendary Texas Ranger Frank Hamer is what you saw in Arthur Penn's BONNIE AND CLYDE, you probably think he was a clumsy, foolish lawman who sought revenge for his humiliation at the hands of the titular duo. The truth is actually far from that - so far that Hamer's family sued Warner Bros. for defamation of character (the suit was eventually settled out of court).
According to Deadline, it's time for Hamer's side of the story to be told. Director John Lee Hancock (Texan) and screenwriter John Fusco (Connecticut Yankee) are moving forward with HIGHWAYMEN, which will deal principally with Frank Hamer being pressured by a group of banks to hunt down and capture/kill Bonnie and Clyde. The film will star Woody Harrelson and Liam Neeson. If we're misguidedly using BONNIE AND CLYDE as a point of reference, which one of those fellas most reminds you of Denver Pyle?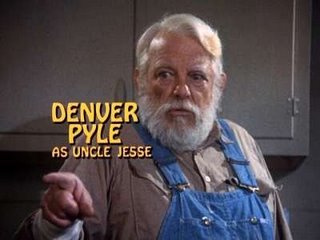 Hamer's life story is recounted in the posthumously published biography I'M FRANK HAMER (which you can purchase in paperback from Amazon for only $108.41!). I'm interested to see how Hancock and Fusco portray Hamer, who, legend has it, killed anywhere between fifty-three and seventy people. He was also wounded many times in the line of duty. He lived in rough times and brought order to a lot of rowdy towns, but that smacks of "print the legend" overstatement to me. I'd love to see a realistic treatment of this era.
Hancock's sweet spot over the last decade has been directing feel-good films for Disney (namely THE BLIND SIDE and THE ROOKIE), but once upon a time he wrote a wonderfully tough and tender film for Clint Eastwood called A PERFECT WORLD. I'd like to see him channel some of that sensibility into HIGHWAYMEN. Fusco, meanwhile, has had a long, successful Hollywood career, but he's probably still best known as the writer of YOUNG GUNS and YOUNG GUNS II.