Ahoy, squirts! Quint here. History of Future Folk provided last year's Fantastic Fest with its catchphrase: "HONDO!" It's a sweet tale of a folk singer whose music is comedic in tone, all about aliens and how he's an alien scout that came to earth to prepare it for invasion. Except he's telling the truth. He is an alien, but he discovered the beauty of music and no longer wants to take over the planet.
Problem is, his people still want to invade earth, so it's up to him and a new partner in crime to stop the invasion from happening and save the Earth with their folk music.
It's a perfect fit for Fantastic Fest and I wager it'll be a favorite for a lot of you now that Variance Films and Film Buff have partnered to give it a real distribution.
History of Future Folk hits select theaters May 31st and VOD June 4th. The band itself will be playing select theatrical shows as well, so you theater-going people keep your eyes peeled!
HONDO!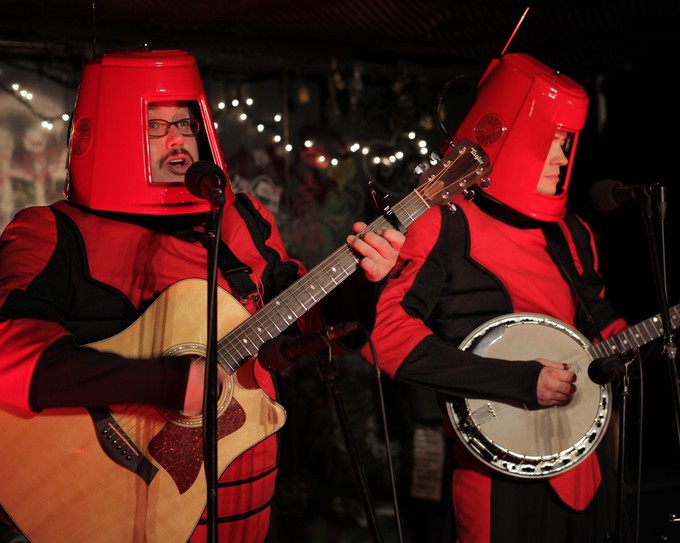 -Eric Vespe
"Quint"
quint@aintitcool.com
Follow Me On Twitter