UPDATE 04/09/13 10:30 AM CST USA
Shots of DOCTOR WHO's filming at Trafalgar Square. More HERE!
NOTE Jemma Redgrave's character and her troops...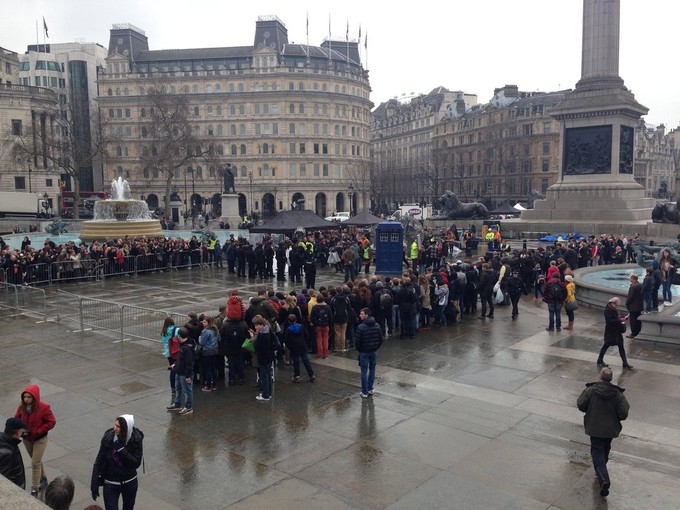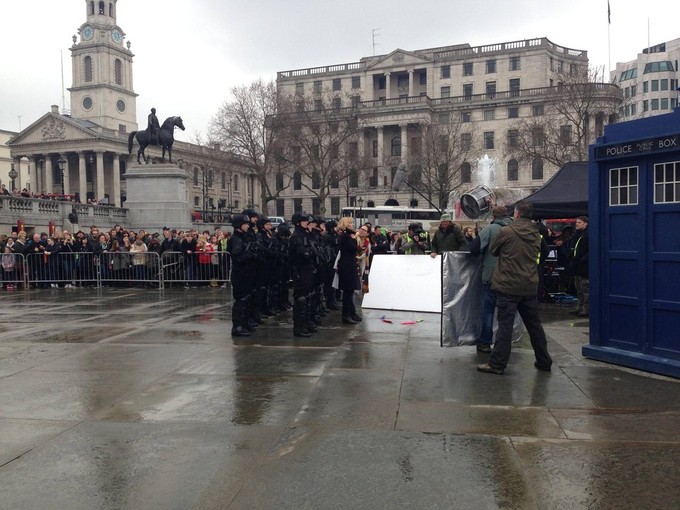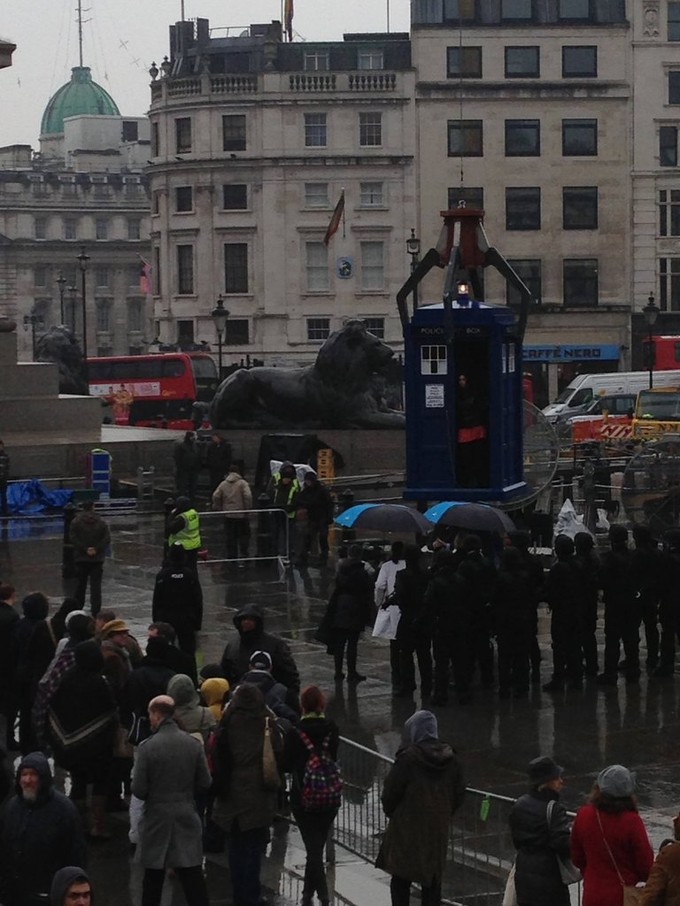 [ via the Consultant ]
==================================
BBC has issued videos from the set of DOCTOR WHO's 50th Anniversary episode, which is currently filming at various UK locales.
The second video features Jemma Redgrave, who we recently learned would be reprising her role as Kate Stewart - daughter of Brigadier Lethbridge-Stewart - who headed up UNIT (a high-end military task force devoted to alien/paranormal happenings) in the 'classic' series. Kate, introduced in this Season/Series' The Power of Three episode, seems to have followed in her father's footsteps and is now heading up UNIT herself; some of her formidable looking soldiers are glimpsed herein.
Strax and JLC on the same morning? How can this day not be good?!
The 50th Anniversary episode transmits later this year...
-------------------
Glen Oliver
"Merrick"
- e-mail
- Twitter
- Google +