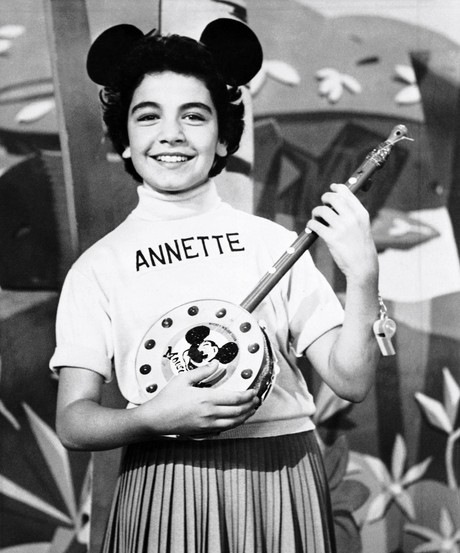 Hey guys. Quint here. Annette Funicello died today at the age of 70 and I thought I'd say a few words about her.
Annette was one of those rare pop culture icons to mean different things to different generations. For my parent's generation, she was the hot Mouseketeer who helped kickstart the hormones of a whole lot of '50s boys. She matured at the same time as my folks' generation and became the go-to beach babe to star alongside Frankie Avalon in films like BEACH PARTY, MUSCLE BEACH PARTY, BIKINI BEACH and BEACH BLANKET BINGO.
For my generation, Annette was more of a reference, a lyric in GREASE ("Would you pull that crap with Annette?") or a filthy conversation in STAND BY ME. But I became very aware of her as a personality thanks to two things: Pee-Wee's Christmas Special, where Pee-Wee forced her and Frankie Avalon to make Christmas cards while he and the rest of the playhouse had fun, and the insanely good and under-seen lampoon of her Beach Party days BACK TO THE BEACH.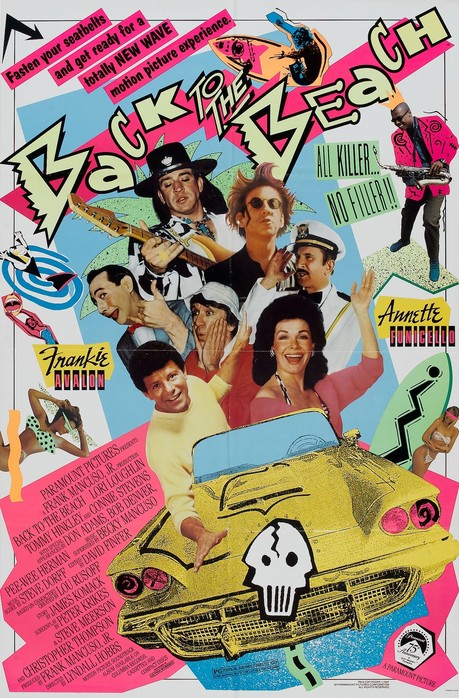 Back to the Beach is so good. It takes an surprisingly honest look at what happens when a couple of big deal teen stars enter middle age, especially when these two teen stars were known for their wholesome images and have to live in the kind of filthy '80s.
What's great about the movie is that it's goofy, full of cheese and crazy cameos (everybody from Pee-Wee to Don Knotts to Stevie Ray Vaughn), but when you get to know the early Frankie and Annette Beach flicks you realize that there's a deeper satire at work here. The old beach party flicks were almost always about a good couple that argues, flirts around to make the other jealous and then have to come back together at the end and that's exactly the story here, except instead of a couple of lovelorn teenagers it's an old married couple.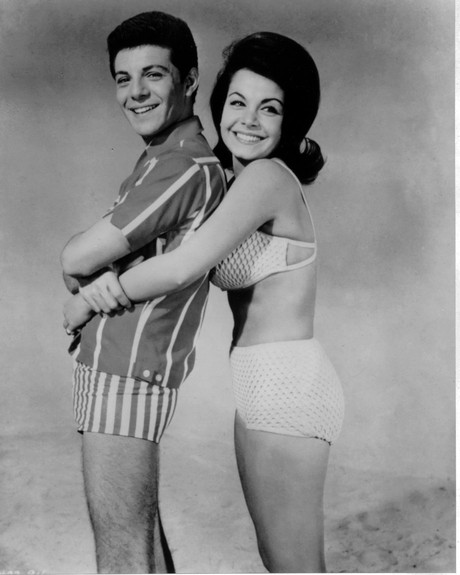 I loved Back to the Beach as a kid and still do, as a matter of fact. I'll be throwing it on in the background as I finish up today's work.
It's a rare star that can keep pop culture relevance over a couple of generations, but Annette did that. From her Mouseketeer days (she was one of the only cast members to be personally selected by Walt Disney himself) to her success as a singer with Tall Paul, O Dio Mio, Train of Love and Pineapple Princess to her late in life activism to bring awareness to Multiple Sclerosis and other Neurological diseases, Ms. Funicello made a splash at every stage of her life, not content to disappear into obscurity like so many teen stars.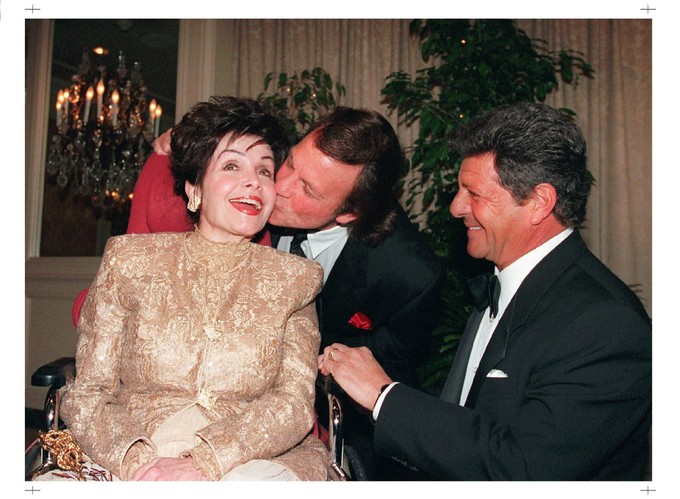 My thoughts are with Ms. Funicello's friends, family and fans.
-Eric Vespe
"Quint"
quint@aintitcool.com
Follow Me On Twitter