Movie News
Get Hardwired For Your First Look At The ELYSIUM Poster!
Beaks here...
Judging from the footage Sony unveiled this morning at a special fan/press event in Los Angeles and Berlin, Neill Blomkamp's ELYSIUM is a hugely ambitious piece of socially conscious science-fiction - a 1%/99% dystopian tale wherein the wealthy live off-site on a massive space station, while the rest of humanity slugs it out on an environmentally-wrecked, dog-eat-dog Earth. I'll have more to say when the trailer debuts tomorrow, but here's a look at the poster, which shows off Matt Damon's... enhancements.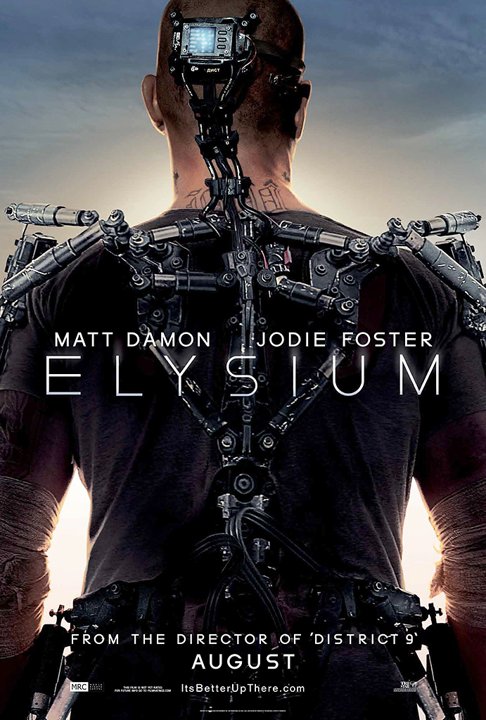 You'll see how this apparatus works tomorrow, and I guarantee you'll be impressed. The trailer is very enticing, but the extra footage (which, sadly, you won't get to see) completely sealed the deal for me. This is one of Summer 2013's must-sees.