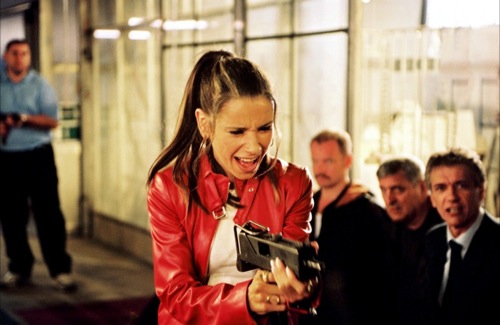 Beaks here...
Principal photography has finally commenced on Gareth Edwards's GODZILLA, but if you thought they were done casting this sucker, well... they're not.
Deadline is reporting that the great Sally Hawkins (whose performance in Mike Leigh's HAPPY GO LUCKY should've won all the awards - and damn near did) will join the formidable cast of Legendary Pictures' giant, stompy monster remake. Already on board: Bryan Cranston, Elizabeth Olsen, Aaron Taylor-Johnson, Ken Watanabe, David Strathairn and Juliette Binoche. As was the case throughout pre-production, we know almost nothing about the story, but Deadline claims Hawkins will play a scientist. I can also confirm that she'll be awesome, because when isn't she?
We'll next see Hawkins in Woody Allen's BLUE JASMINE, which opens theatrically this July.