Movie News
Guillermo del Toro nabs a hot redhead (not Harry) for his haunted house horror CRIMSON PEAK!
Ahoy, squirts! Quint here. Guillermo's not fucking around with his cast this time around, is he? We heard yesterday that Benedict Cumberbatch was joining Emma Stone and Charlie Hunnam in his creep-out haunted house flick Cimson Peak. As if that wasn't enough now it has been announced that the one and only Jessica Chastain is joining the party.
My first impression is that this is a hell of a high brow cast for a freak-em-out, which I love. It reminds me of the olden days of horror when people like Donald Sutherland, Gregory Peck and Audrey Hepburn would play in these kinds of flicks. My second impression is that there are a whole lot of really white white people in this movie.
Here, look at Jessica Chastain being hot: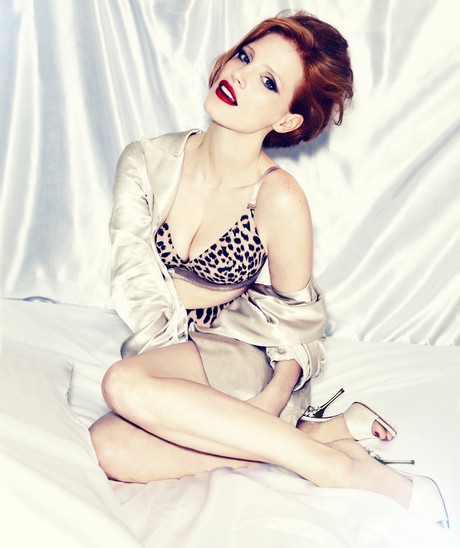 -Eric Vespe
"Quint"
quint@aintitcool.com
Follow Me On Twitter