Movie News
Guillermo Del Toro's CRIMSON PEAK Gets Turned Up A 'Batch!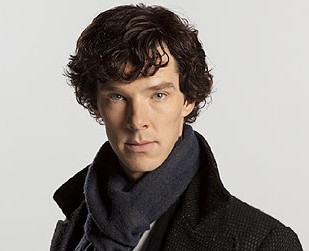 Nordling here.
I'm very curious to see how Guillermo Del Toro dials it down a notch for his next movie after PACIFIC RIM, but he's such a prolific filmmaker and a master of tone that I doubt it will be an issue. Del Toro making a haunted house movie definitely sparks the imagination and he'll be gathering the best cast he can.
He can add Benedict Cumberbatch to that, according to Hollywood Reporter. The SHERLOCK/STAR TREK INTO DARKNESS star will be playing alongside Emma Stone and Charlie Hunnam, and while it's unclear who he'll be playing, if the synopsis is correct perhaps he'll be playing the mysterious husband to Emma Stone's character. I love how Del Toro works, taking no chances, and after those few years of seeing projects get canceled it's nice to know that we'll be getting GdT movies for some time yet.
Nordling, out.