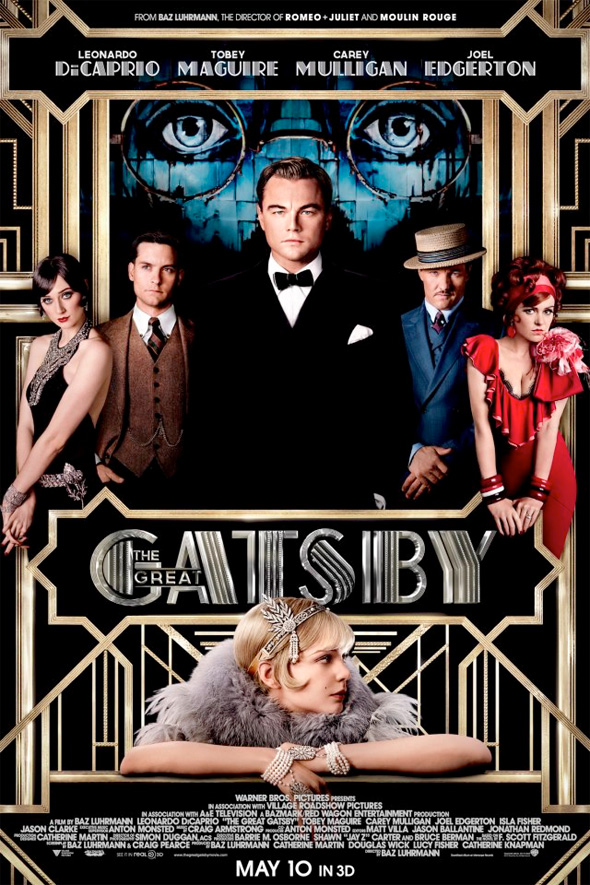 The Kidd here...
We were just talking about THE GREAT GATSBY around the Ain't It Cool HQ yesterday, pondering with curiosity what Baz Luhrmann has waiting for us in the theatre on May 10. There's been plenty of mixed signals around Warner Bros. as to how this is going to turn out, but that second week of May release date should be a bit of a concerning indicator. After all, does one really want to line up a movie with a budget of around $130 million in the wake of IRON MAN 3, ready to be decimated by a sizable second week of Tony Stark, if they think they've got something audiences will connect with?
Then again, Luhrmann films are strange in those regards, as you never quite know how the public is going to react to them. There are some that are put off by their overindulgence, while others absolutely lap them up. Visually, I am interested in seeing Baz's use of 3-D here, and the cast absolutely demands one's attention as it is, but how many people are really going crazy for an adaptation of F. Scott Fitzgerald's novel these days? Even worse, how much of the movie-going public even knows that The Great Gatsby is a classic novel? Sad food for thought...
Today we get the latest trailer from Warner Bros., which has a whole lot more of Joel Edgerton and a lot less of Tobey Maguire than we've previously seen... but even here, you can get some sense of the visual brilliance Luhrmann has put together. That was never really in question though. How these characters and story come together under his watch certainly is.
-Billy Donnelly
"The Infamous Billy The Kidd"
Follow me on Twitter.
Like me on Facebook.