Ahoy, squirts! Quint here. If Richard Linklater isn't careful he's going to be forever pigeonholed as the guy that can make walking and talking intensely dramatic!
The LA Times says Linklater is set to direct the long-gestating A WALK IN THE WOODS, based on Bill Bryson's travel memoir. Robert Redford is producing and starring alongside Nick Nolte in this film about two old friends who reunite in order to attempt to walk the Appalachian Trail, discussing the directions their lives have taken and commenting on the world as they walk.
This is the perfect example of how the right combination of director and actor can add a spark to any story. Two old dudes walking in the wooks and talking about life could be the least interesting movie ever made, but when those two old dudes are Robert Redford and Nick Nolte and they're working under the careful eye of Richard Linklater suddenly everything is different and this becomes one of the most interesting films in development at the moment.
Thoughts?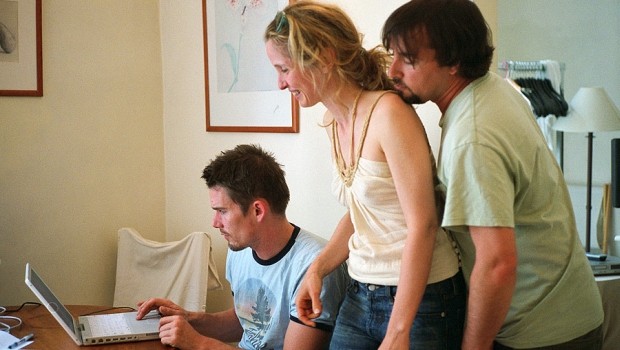 -Eric Vespe
"Quint"
quint@aintitcool.com
Follow Me On Twitter