Ahoy, squirts! Quint here. Deadline's Mike Fleming is reporting that the one and only Brad Pitt is looking to re-enlist with the allies for David Ayer's WWII set action drama FURY.
This project sounds awesome. Set in the final days of the war as Hitler's army is collapsing, the story will follow a US tank crew led by Pitt as they lead the charge against the desperate axis soldiers.
Tanks! If this project sounds as awesome to you as it does to me then you should check out Humphrey Bogart in SAHARA, which is my favorite WW2 tank flick to date.
Ayer is a great and fascinating filmmaker. He made the cop found footage style thing actually work in END OF WATCH, which I never thought I'd dig. But he knows the secret to these kinds of things is building characters an audience wants to sit with for a couple of hours. If that's the focus of this WW2 project and you have someone as cool as Brad Pitt leading the way, then this could be something special. The last time Pitt starred in a WW2 story everything worked out okay, so I'm excited about this!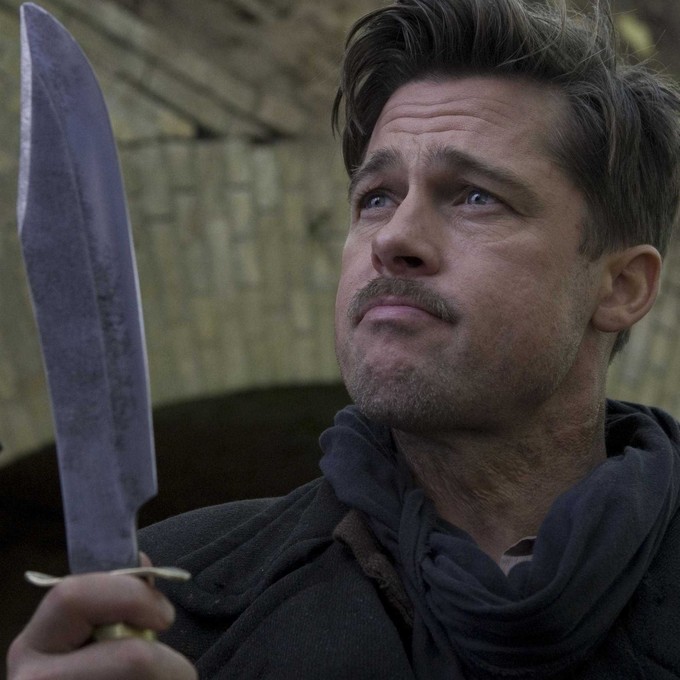 -Eric Vespe
"Quint"
quint@aintitcool.com
Follow Me On Twitter