The Kidd here...
A strange thing happened with FRANKENWEENIE last year. Tim Burton showed that when he really cares about a project, he's still got what it takes to deliver a good quality film. Maybe the separation from Johnny Depp for a minute helped, too. But it's strange that one film could turn around your perception of a filmmaker, as I have some renewed interest in what Burton is doing these days, after a long stretch of not feeling the films he's been making. And so when I saw Deadline report that Burton had rounded up Christoph Waltz and Amy Adams to direct the long-in-development BIG EYES, I immediately took notice. Not only had he picked a project with a rather interesting story... he had managed to put together an incredible above the line cast to pull it off.
BIG EYES is set to tell the story of Walter and Margaret Keane who in the 50s and 60s created a series of paintings of big-eyed children (hence the title) that were mass marketed and became a huge art craze. Walter figured out how to tap into the public to sell these works and also wound up becoming the face behind them, appearing on talk shows and becoming somewhat of a celebrity after he took credit for the brush work on each piece. However, it was his wife who was really behind the creative, and, when they split, he slammed her, still claiming to be the one responsible for the artistic work. They eventually wound up in court, which built to a showdown between Walter and Margaret to prove who was really the artist in the family.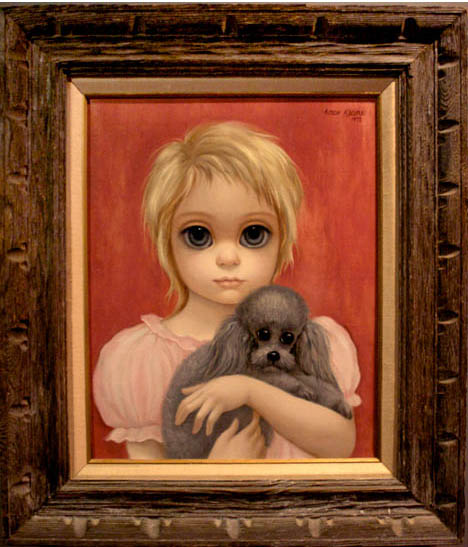 Scott Alexander and Larry Karaszewski have penned the script, and, for a bit, were maybe going to direct it after several different filmmakers had come and gone from the project. However, Burton stepped in with interest, and they'll now produce with The Weinstein Company looking to snag the film as their own.
Waltz is coming off his second Oscar for DJANGO UNCHAINED and Adams has been doing amazing work as well, with a nomination of her own for THE MASTER. Put all these talented individuals together, and BIG EYES has to be on your radar now.
-Billy Donnelly
"The Infamous Billy The Kidd"
Follow me on Twitter.
Like me on Facebook.