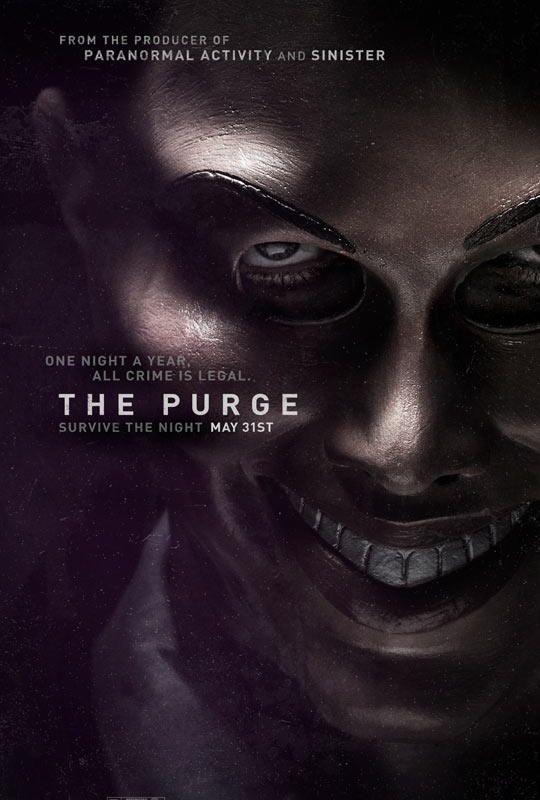 The Kidd here...
I'll give THE PURGE credit where credit is due... the idea of letting America run wild for a 12-hour period annually in order clean up our domestic act for the rest of the year is intriguing. Fucked-up, as it allows innocent people to potentially become targets of some unsavory individuals for no reason whatsoever without any chance of justice being done on their behalf... but still intriguing.
But in this new trailer for James DeMonaco's film, it just seems like THE PURGE is borrowing from a whole slew of other home invasion films - PANIC ROOM, STRAW DOGS, THE STRANGERS - in order to make some quick cash at the box office from those who felt terrified by those such movies. I mean, if there are no emergency services and no punishment for your actions during these few hours, then why would anyone need to wear masks, if not because one other movie made them terrifying?
I'm a fan of Ethan Hawke... I'm a fan of Lena Headey... but this one is leaving a lot to be desired.
What do you think?
THE PURGE hits theatres on May 31.
-Billy Donnelly
"The Infamous Billy The Kidd"
Follow me on Twitter.
Like me on Facebook.