What's up, Contenders? Terry Malloy here reporting live from the Waterfront.
EASY MONEY released on DVD on March 26th. Anchor Bay has some kind of long term distribution agreement with The Weinstein Company, so both EASY MONEY and KILLING THEM SOFTLY are being released as a partnership between these two companies.
EASY MONEY (AKA SNABBA CASH)
There is just something awesome about the original Swedish title of this film, and I wish the film didn't have to be re-titled with an Americanized moniker. I mean, come on: SNABBA CASH just rolls off the tongue! Who cares if none of us know what "Snabba" means, right? At any rate, this is a film that jumped onto my radar over a full year ago, and then I didn't hear much about it again for a long time. The film got a good amount of attention in its native country when it released in 2010. Enough for star Joel Kinnaman to make the international leap to starring in AMC's THE KILLING series, and to snag the lead role in the new ROBOCOP remake. Even the director of SNABBA CASH, Daniel Espinosa, got a chance to direct a big Western action movie with SAFE HOUSE! Yet somehow with all of that international attention, I feel that the original source film got kind of buried here in the US. There was a theatrical release in July of 2012, but I don't remember that at all. And Anchor Bay/TWC decided to release the film only on DVD (no Blu-ray) and to go bare bones with no features at all.
EASY MONEY is the first adaptation of a trilogy of crime novels written by Jean Lapidus, and apparently a sequel to the film already exists, and a third film is on the way, if you trust IMDB at all. I would totally welcome more films from this world, and am glad that an expansion on this story exists. That said, I wasn't ultimately entirely impressed with the film. On the one hand, I'm upset that a film that has taken its talent so far on the international scene got such a bare bones releases here in the US. On the other hand, I don't think the film reaches classic crime drama status.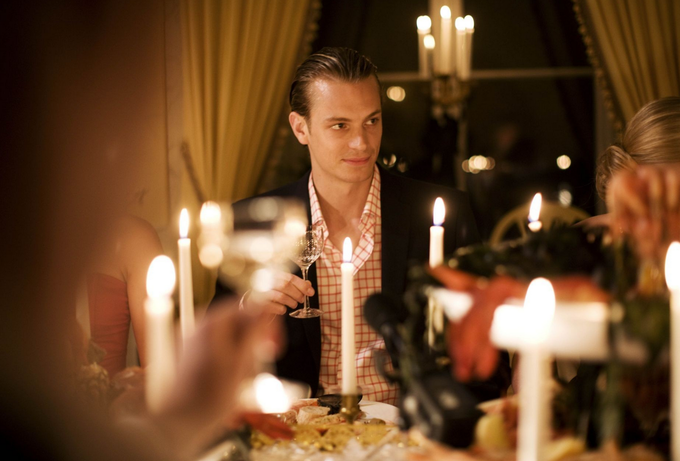 The movie basically stars a trio of underworld characters. Kinnaman's JW is clearly the lead, a business student with rich and powerful friends who is hiding the fact that he himself is broke and comes from lowly heritage. JW drives a cab for a business man who has more than a few shady connections to the underworld. So when JW falls in love with a rich girl and feels he needs to back up his lies with some real cash, he wants in on his bosses connections. He gets involved with Jorge (Matias Varela), an escaped convict with a lead on a major drug deal. But Jorge is "hot" as he has a major connection to an international drug deal and many different groups want the information in his head. Enter Serbian contract killer Mrado (Dragomir Mrsic) to extract that information from Jorge's brain.
Each of these three men will circle one another, playing at who can make a grab for the cash and come out ahead. Each also have a fairly stock motivating character development. JW has his false life and a possible future happiness with an underdeveloped girlfriend. Jorge is a brand new uncle and his sister is all alone in the world. So Jorge dreams of helping his sister raise his nephew. And Mrado finds himself taking care of his young daughter when his drugged-out ex can no longer be the caretaker. Each man has a little background. Just enough to offer them a second dimension; but no more.
You can guess that the title is an ironic one, as "snabbing" the cash proves costly and complicated for each man. There will be dire consequences and twists and turns along the way. But the film never quite finds the balance between twisty thriller and weighty crime drama.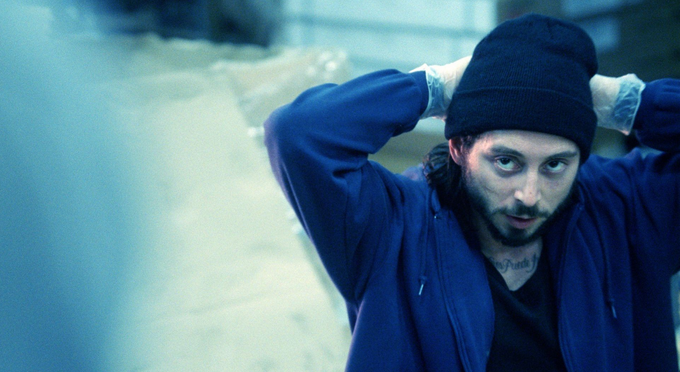 I'm guessing that the book was able to give more time to each man and really flesh them out. And I'm more than a little interested to see where the sequels will go in expanding upon this particular crime world.
The film is well-shot, and features strong performances throughout. The production value is rock solid and the content is the kind of popular, pulpy crime that international audiences really go for. So I can see why EASY MONEY broke out beyond its native borders. Another element I really liked about the film was the convergence of different cultures it represented. This is a grimy, low-rung on the ladder kind of crime film. There are no big bosses or top players. Each character is in a state of desperation. And each one comes from a totally different crime culture. Jorge is (obviously) a Spaniard, JW a Swede, and Mrado a Serb. The film offers glimpses into a melting pot underworld that I would gladly revisit. I just hope the sequels are able to offer more weight and drama and not simply feel like stock character motivations.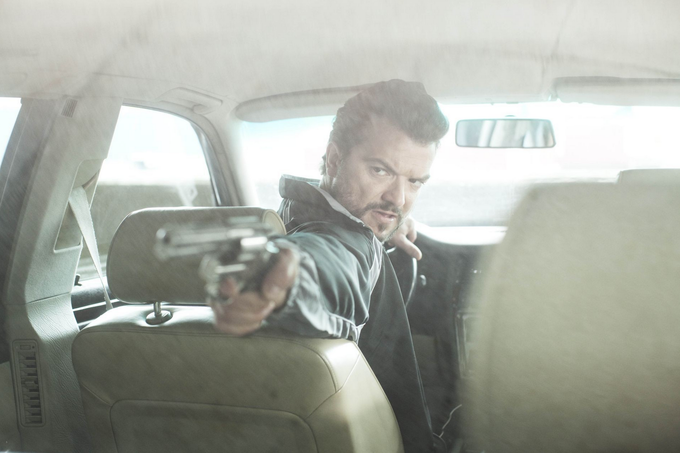 This release is, as mentioned, pretty much bare bones. And the DVD-only resolution is a bit of a bummer. Maybe someday there will be a grand, high definition, boxed-set trilogy that will impress everyone with its weight and unique voice. But for now, this is just a solid crime film with good potential to become something more in an expanded trilogy. And a pretty average DVD release for the time being.
And I'm Out.
Terry Malloy AKA Ed Travis