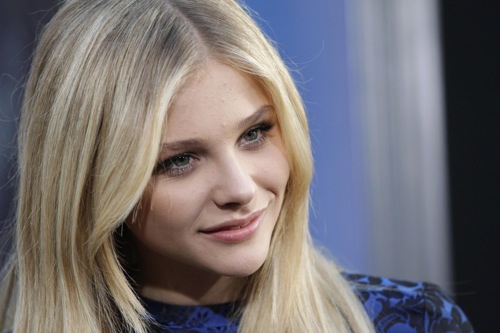 Beaks here...
The very talented Chloe Grace Moretz has added another high-profile film to her dance card. Last week, we learned that she was in talks to join Anne Hathaway and Sam Rockwell in Lynn Shelton's LAGGIES; today, Deadline is reporting that she has entered negotations to join Charlize Theron in Gilles Paquet-Brenner's adaptation of Gillian Flynn's best-selling thriller DARK PLACES.
Moretz would play a supporting character named Diondra, which will mean something to you if you've read the novel (I haven't, though I'd like to, which is why I'm being vague). Theron is set to star as Libby Day, the sole survivor of a massacre that wiped out her entire family - save for her brother, who was found guilty of said massacre (thanks primarily to Libby's testimony). When a group of independent investigators present Libby with evidence of her brother's innocence, she begins to search for other witnesses and potential suspects.
We'll see Moretz next in KICK-ASS 2 on August 16, 2013, and again on October 18th for Kimberly Peirce's adaptation of Stephen King's CARRIE.