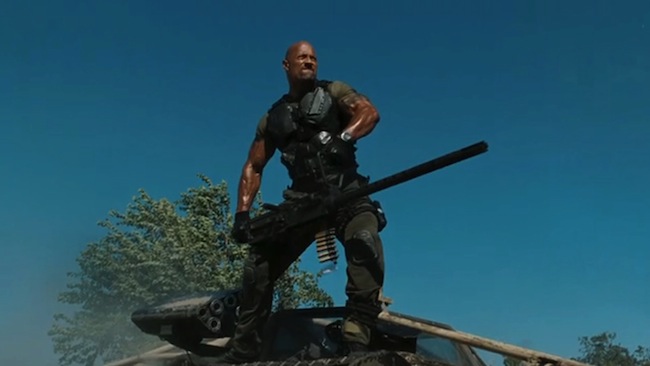 The Kidd here...
...And knowing there's a trilogy coming your way is half the battle.
In a move that should shock no one considering the box office take of G.I. JOE: RETALIATION so far ($132 million worldwide), Paramount is moving ahead with plans to get a third G.I. JOE flick off the ground, this time with less Channing Tatum and 3-D right from the start.
Variety confirmed the studio's plans over the weekend, which most likely have been sitting in limbo for some time since Paramount yanked the film from its 2012 summer slate just a month prior to its theatrical release. Now that they see there is still an interest from audiences in the G.I. JOE brand, they can ramp up their efforts to continue to series forward with the new core of JOEs firmly entrenched.
It's still too early to know what new JOEs might be included in the mix for a third film, but I'm holding out hope that Sgt. Slaughter and William "The Refrigerator" Perry might be able to finally bring this franchise together.
-Billy Donnelly
"The Infamous Billy The Kidd"
Follow me on Twitter.
Like me on Facebook.