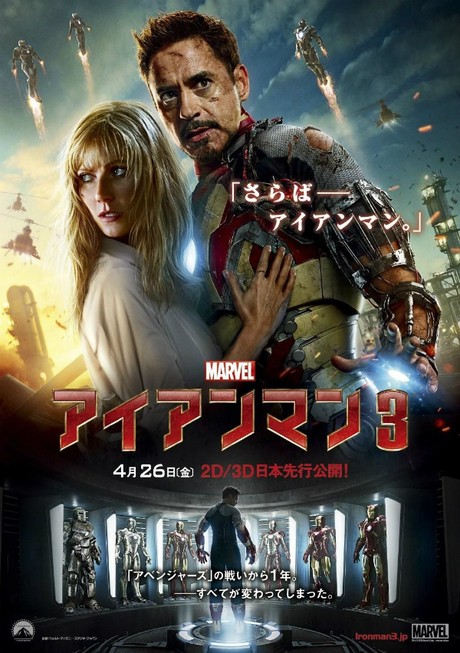 Note: Yes, I realize the above poster is in Japanese. It's Paramount's "International One-Sheet." I never said it was the Chinese poster, I just thought it fit the story better than the US one-sheet. You can stop emailing me about it now if you want to. Thanks!
Ahoy, squirts! Quint here. China means big money for film distributors. I'm not just talking about their financing incentive they offer, which is big, too. What people don't talk about too much is that China only allows a certain number of Western movies to be distributed to its 1.3 billion people, so those that do make it in have a much bigger audience than their competition.
With Hollywood realizing this I bet you're going to see a huge increase in these types of special China-specific releases. Looper had an extended version with more Bruce Willis in Hong Kong stuff (apparently Bruce is super huge over there) and now Iron Man 3 will have an extended version with specifically shot scenes just for the Chinese audience.
Chinese distributor DMG will be handling the release, which will have an appearance by Chinese star Fan Bingbing that the US version will not.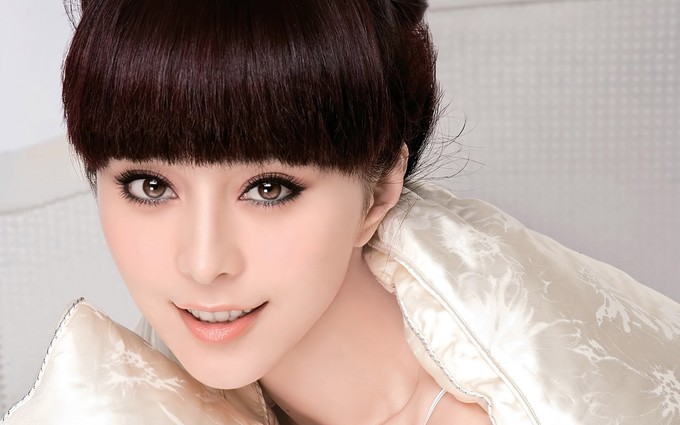 As long as China is so strict with the films they allow in their country you bet your bottom dollar you'll see more and more big flicks try to woo the authorities with Chinese special editions.
I wouldn't freak out, my Western brothers. I'm sure that footage will be on the Blu-Ray and, let's be realistic... it'll probably be online by the time the movie opens here. It is China afterall.
Thoughts?
-Eric Vespe
"Quint"
quint@aintitcool.com
Follow Me On Twitter