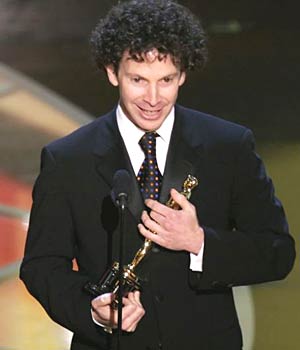 Oscar-winning writer-director Charlie Kaufman, who got his start writing Fox's Chris Elliott sitcom "Get A Life," is looking to get back into the sitcom game.
FX has just given Kaufman the greenlight to write and direct a pilot for "How and Why," a comedy about a troubled nuclear scientist.
Before he wrote "Being John Malkovich," "Human Nature," "Adaptation," "Confessions of a Dangerous Mind," "Eternal Sunshine of the Spotless Mind," Kaufman helped script Fox's Julie Brown/Jennifer Aniston sketch show "The Edge," as well as 1996 half-hours "The Dana Carvey Show" and "Ned and Stacey."
Kaufman has more recently taken to directing his own work, starting with 2008's "Synecdoche, New York." His next big-screen directorial effort, "Frank Or Francis," examines how idiots oversee the film industry.