Movie News
Here's AICN's Exclusive Motion Poster of WRONG!
Nordling here.
I've seen WRONG twice now. It's about as insane a movie as one would expect from the director of RUBBER. But it's also a lot of fun. I'll be posting a review this weekend, but there's something dreamlike and surreal about WRONG, and it's just a cool movie. Drafthouse Films picked a good one.
And here's our exclusive motion poster for WRONG! The scene it shows is a great one, and just one of many odd things that takes place during the movie. WRONG opens in theaters tomorrow, but you can also watch it VOD right now. Here's information about release dates, if it plays in your area: http://drafthousefilms.com/film/wrong#watch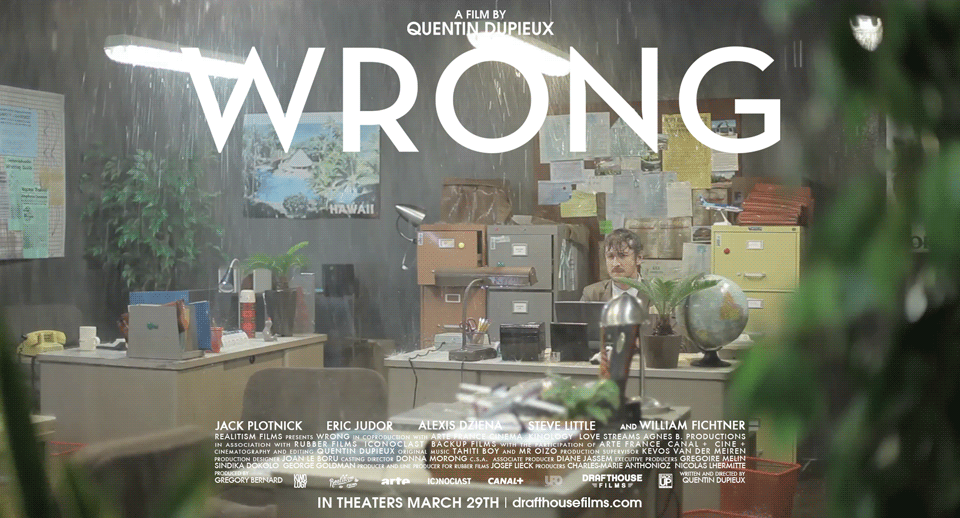 Nordling, out.