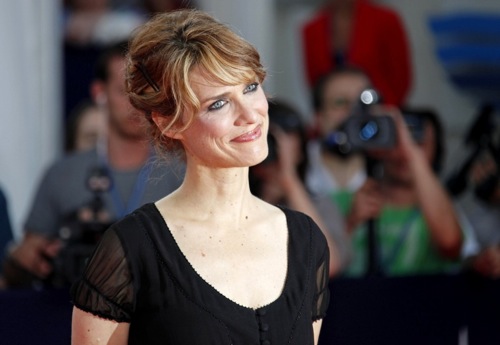 Beaks here...
Lynn Shelton is one of the smartest, most idiosyncratic comedic writer-directors working today, so I'm thrilled to see she's moving forward with a new feature so soon after finishing TOUCHY FEELY (which debuted at this year's Sundance Film Festival). Even when her films don't work for me as a whole, she still gets amazingly genuine moments from her actors; she asks a lot of them sometimes, but they always seem completely dialed in no matter how far she's pushing them.
Shelton will be working with four actors who love being pushed on her next film. According to Deadline, Anne Hathaway, Chloe Grace Moretz Mark Webber and Sam Rockwell are in "deep negotiations" to star in LAGGIES, which is about an immature young woman (Hathaway) who freaks out when her boyfriend (Webber) proposes marriage. Moretz will co-star as the Hathaway's sixteen-year-old best friend, while Rockwell will play some dude named Craig (no other information provided!).
Shelton is working from a screenplay by Andrea Seigel. If you haven't, you really, really need to check out HUMPDAY.