Ahoy, squirts! Quint here with today's Behind the Scenes Picture.
What can I say? After posting yesterday's awesome Terminator 2 image I was in a James Cameron kind of mood, so I dug up an Aliens pic for today.
This one delves into more practical effects as Robert Kurtzman (who, a few years after this photo was taken, formed KNB with fellow effects masterminds Greg Nicotero and Howard Berger) works on fine tooling a xenomorph head at Stan Winston Studios.
It might not be as glitzy and glamorous as the big T2 model work we saw yesterday, but this is a pretty great look at what an average day in the life of an SFX guy is like. Dirty tables, molds and random pieces littering every available inch… that's pretty much every effects shop I've ever been in.
Enjoy the photo!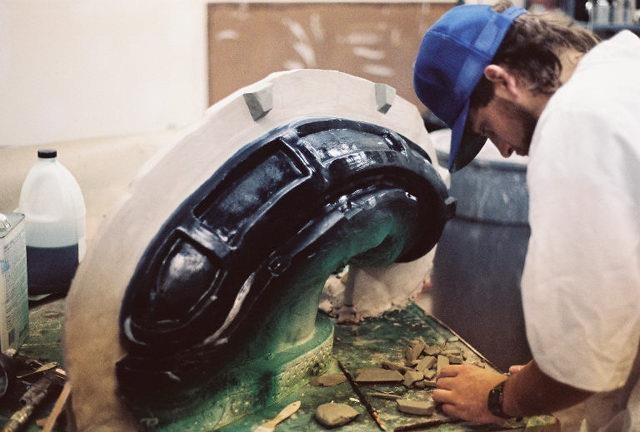 If you have a behind the scenes shot you'd like to submit to this column, you can email me at quint@aintitcool.com.
Tomorrow's pic features three legends hanging out in costume… one of them is a clown with more than one face.
-Eric Vespe
"Quint"
quint@aintitcool.com
Follow Me On Twitter
I've got a lot of maintenance work to do on the previous BTS articles, but you can visit two pages worth of images (beware of some broken links thanks to the last server shift): Click here to visit Page One and Click here to visit Page Two