The Kidd here...
I know... I know... they're just one sheets, but I don't know what the hell happened over at 20th Century Fox this morning with the release of a pair of new one sheets for this summer's THE WOLVERINE - one domestic, one international. It's as if they forgot how cool their teaser poster was, capturing the feel of what Wolverine in this samurai-driven story arc should be, and decided such an approach was far too subtle when they could just surround him with ninjas, because... well, who doesn't dig ninjas? It seems far too often that we reminisce about the days of real thought and effort being put into a film's poster art, a time that is all but dead when you can hire some graphic designer to pump out a concept for far less of the cost... but bad Photoshop work like this is downright criminal. When I take a look at it, I fully understand why Wolverine is carrying so much aggression inside. This is embarrassing.
Let's put it this way... I was so convinced that at least the domestic version was some poorly made fan attempt that I reached out to Fox immediately to check on its legitimacy, because there was just no way this could be the new poster. Turns out it's the real deal.
Let's start off with the international one sheet, because that one isn't half-bad. It only makes me wish I hadn't quit my Wolverine diet and/or working out.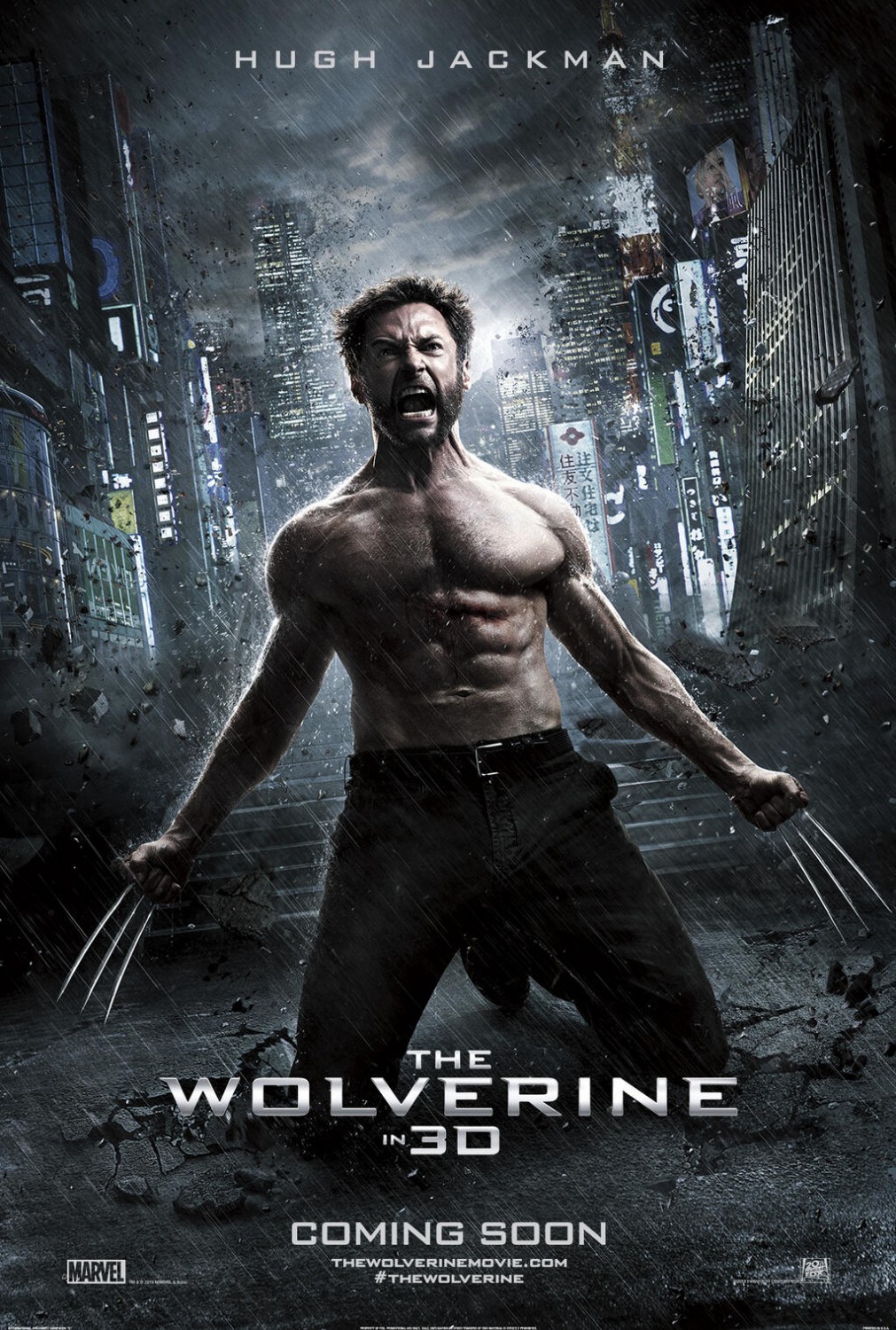 And now the far more offensive domestic poster (via ComingSoon), which... well... just look.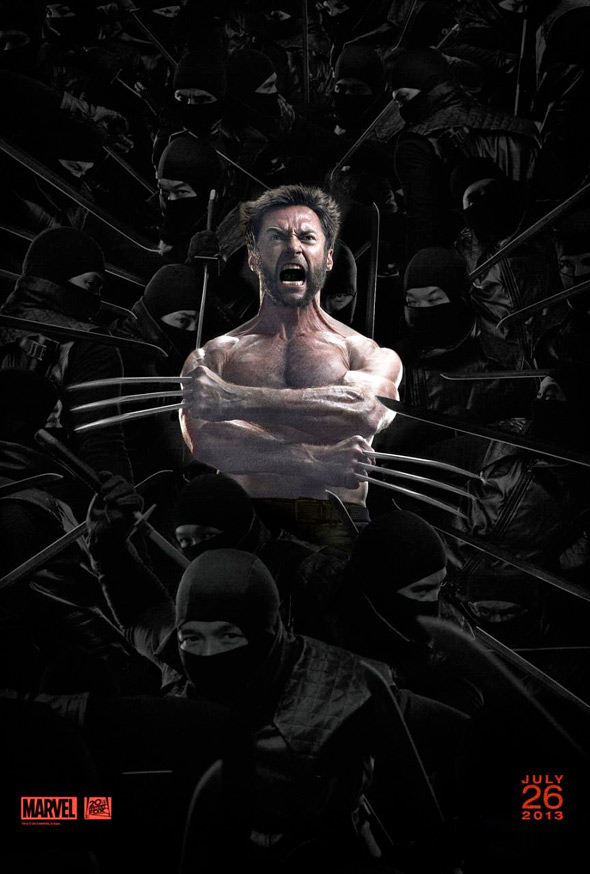 THE WOLVERINE rages into theatres on July 26, with our first look at the film arriving on Wednesday in trailer form.
-Billy Donnelly
"The Infamous Billy The Kidd"
Follow me on Twitter.
Like me on Facebook.