Loads of nerd news to talk about this this week, plus we get to know Mike Johnson, who is writing the comic-book prequel "Star Trek: Countdown To Darkness" with "Star Trek: Into Darkness" screenwriter Bob Orci.
Also? It's our first show of spring, as my poodle will attest. Here she is on Tuesday night, in the last hours of winter: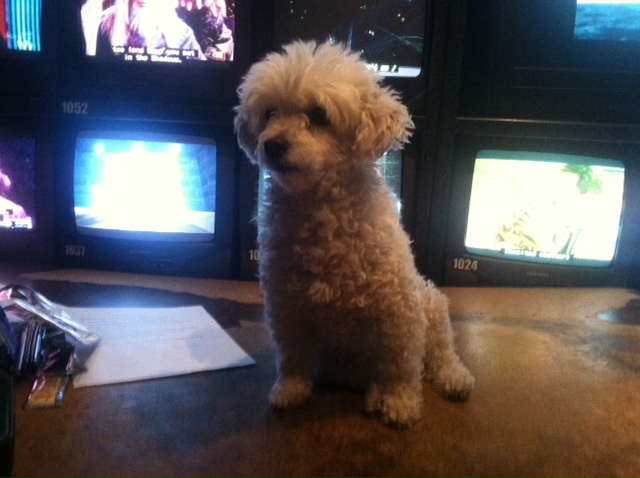 Here she is Wednesday morning, in the first hours of spring: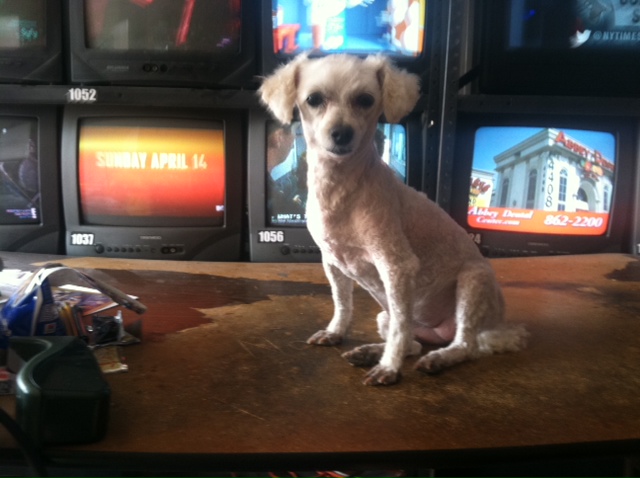 Same dog!
"Ask Mr. KERN" airs Saturdays 8:05 p.m. to 10 p.m. Pacific Time. No matter where you are you can listen to the show LIVE by hitting the "Listen Live" button at kernradio.com.
Best of all, you, constant reader, can join this very nerdy conversation.
The toll-free call-in line is:
1-800-640-5376
Call in drunk, as I always do, but watch your language. This is not a podcast. This monster goes out over the air on all 50,000 watts of Southern California's KERN-AM.
Have something better to do tonight? Want to listen to older shows? Head over to the "Ask Mr. KERN" archives!