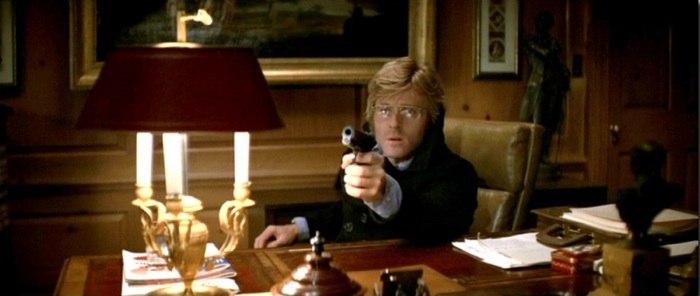 Beaks here...
Had studios started making Marvel movies back in the late '60s, more than a few geeks would've probably fan-cast Robert Redford as Steve Rogers (though that pesky Vietnam War might've dampened the enthusiasm for a big-screen Captain America movie). Looking over Redford's '60s and '70s acting career, I can't tell you how glad I am that this never came to pass.
I do, however, love the idea of Redford giving the Marvel Movie Universe a dash of old-school movie star charm, so I'm all for Sundance appearing in CAPTAIN AMERICA: THE WINTER SOLDIER as a senior S.H.I.E.L.D. advisor. There's no word yet as to the size of the role, but it wouldn't surprise me if Marvel is looking to bring Redford back for THE AVENGERS 2 at the very least. Maybe he could be the avenging impetus this time out!
Personally, I hope they write Redford's character as a beatdown, sold-out Joe Turner. Maybe have some of Kathy Hale's photographs hanging in his office.
Quick addendum: I was just reminded by The New York Post's Lou Lumenick that Robert Redford turned down the lead in Richard Donner's SUPERMAN.
HARRY HERE - I hope to Beyonder, that Redford plays old man Dum Dum Dugan! See: