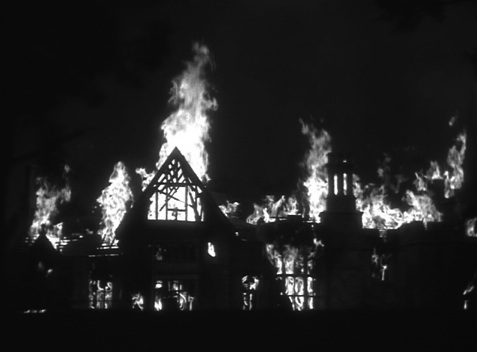 Beaks here...
Nikolaj Arcel's A ROYAL AFFAIR was a solid costume drama that earned a Best Foreign Film Oscar nomination to the disgust of no one. It was a very good movie. Well-acted, visually proficient... no complaints!
Arcel could have a fine filmmaking career ahead of him, but he might regret this next step if it comes to pass. According to Deadline, Arcel will direct a new adaptation of Daphne Du Maurier's REBECCA. You know REBECCA. Laurence Olivier, Joan Fontaine, the only Alfred Hitchcock film to ever win Best Picture. Yes, that REBECCA.
Working Title has the rights, and they've got Steven Knight (who saddled David Cronenberg with a cliche-laden screenplay for EASTERN PROMISES) adapting. If they're determined to press forward with this project, they'd do well to boot Knight and let Arcel rewrite with his frequent collaborator Rasmus Heisterberg. Actually, Arcel and Heisterberg would do well to somehow use this as leverage to get their take on Don Winslow's THE POWER OF THE DOG (which they're writing with Shane Salerno) greenlit. We're good on REBECCA adaptations. Real good. But, man, I'd love to see a POWER OF THE DOG movie.