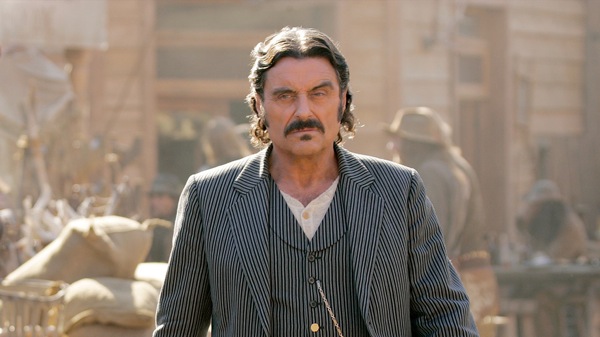 Beaks here...
With its May production start date fast approaching, Brett Ratner's HERCULES, starring Dwayne "The Rock" Johnson as the reimagined strongman of myth, is filling out its cast with an impressive assortment of British thespians.
According to The Hollywood Reporter, Ian McShane will play Amphiaraus, Hercules's counsel who is "part priest, part prophet and part warrior". As you probably already know, this is a revisionist take on the Greek legend, in which Hercules is just a renowned badass who knocks about with a group of mercenaries. It's basically a men-on-a-mission movie with zero supernatural elements (based on a graphic novel from Radical Studios).
John Hurt and Joseph Fiennes are also joining the project in unspecified roles, as is Rebecca Ferguson. The film is an MGM-Paramount co-production, and is currently scheduled to hit theaters on July 25, 2014.