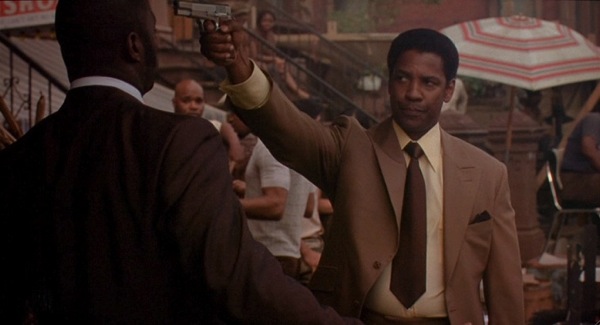 Beaks here...
Sony and Escape Artists have been working on the big-screen version of THE EQUALIZER for quite some time. When Denzel Washington became attached (after a failed flirtation with Russell Crowe and Paul Haggis), it seemed like the project was speeding toward a greenlight. Last December, Nicolas Winding Refn came onboard to direct, only to exit a month later. Then Rupert Wyatt was in talks. Then Rupert Wyatt was no longer in talks. If everyone is so in love with Richard Wenk's script (which made the 2012 Black List), why are these highly-sought-after directors... deciding to do other things?
It's a good question, one that's possibly moot at this point. According to Deadline, Denzel's potential franchise launch - sporting an interesting $50 million budget - is now looking like a TRAINING DAY reunion, with Antoine Fuqua in talks to take the helm. The timing sure is nifty for Fuqua, who's got OLYMPUS HAS FALLEN opening this weekend. His career has been up-and-down since TRAINING DAY, but he's a very big one-for-one when paired with Denzel, so let's take this as a good sign - especially since Wenk's screenplay is, according to Hollywood execs, a winner.
THE EQUALIZER is expected to start shooting this spring in Boston. While you're waiting to get Equalized, you should watch the original Equalizer, Edward Woodward, in Bruce Beresford's excellent BREAKER MORANT.