Movie News
A Leveled City And A Dead Kaiju At Center Of Latest PACIFIC RIM Image!
Beaks here...
This image was just posted to PACIFIC RIM's official Facebook page. The caption: "We will rebuild the city around its bones."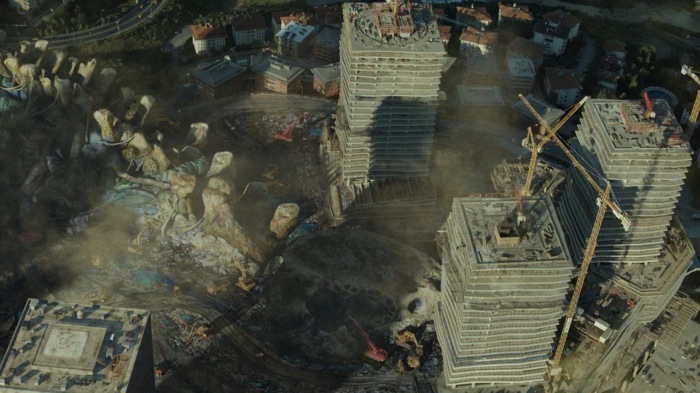 Guillermo del Toro and Legendary Pictures haven't been shy about showing off the immense devastation caused by the really, really big kaiju in what will hopefully be one of Summer 2013's most exhilarating event flicks. PACIFIC RIM opens July 12th. Here's hoping they don't give away every frame of the film between now and then.