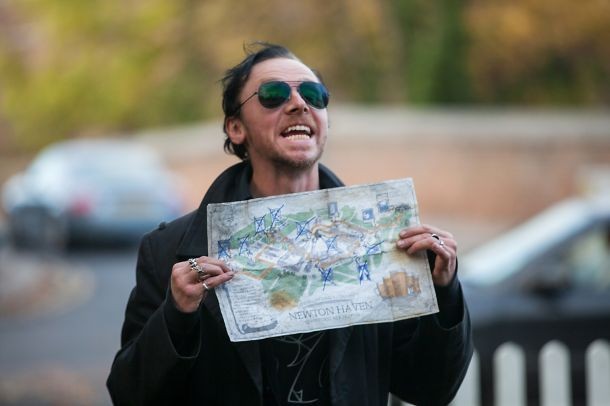 Ahoy, squirts! Quint here. Now you can be as happy as Simon Pegg is in the above still for Edgar Wright's upcoming third film in his Cornetto Trilogy known 'round these parts as THE WORLD'S END.
The flick is about a group of friends going on a pub crawl as, presumably, the world begins to end around them. I visited the set (shhhh), but even with that I still don't know who the bad guys are and I'm kind of okay with that, actually. Especially now that they've announced the US is going to get the film two months earlier than originally planned.
Simon and Edgar both tweeted links to Box Office Mojo announcing a new US release date of August 23rd.
So prepare yourselves! We're only five short months away from the new Edgar Wright/Simon Pegg/Nick Frost flick!
-Eric Vespe
"Quint"
quint@aintitcool.com
Follow Me On Twitter