Movie News
Magnolia picks up Joe Swanberg's DRINKING BUDDIES starring Olivia Wilde, Jake Johnson and Anna Kendrick!
Ahoy, squirts! Quint here. Joe Swanberg's Drinking Buddies premiered at SXSW and I have been mulling over my review since I saw it. I'm wrestling with it because the performances are top notch and Ben Richardson's cinematography alone elevates it out of that cheap-ass ugly mumblecore look, but despite me loving the actors and their characters the film felt slight to me.
But I can't deny that it was a rousing success with audiences and critics. My full review will be up very soon (in fact I realized halfway through writing this post that I was turning this story into my review and cut out a few paragraphs and set them aside for the review), but I see why Magnolia scooped this up. Oliva Wilde, Anna Kendrick, Jake Johnson and Ron Livingston are all great in the film and it looks great. I'm just a little tired of the "let's just figure it out on the day" kind of movies.
Magnolia is a good fit for this film, which is perfect for their VOD and limited theatrical model. Despite my issues with the movie it's worth checking out if only to watch Wilde, Livingston, Kendrick and Johnson play together.
Magnolia didn't release a set-in-stone release date, but it will be sometime later this year.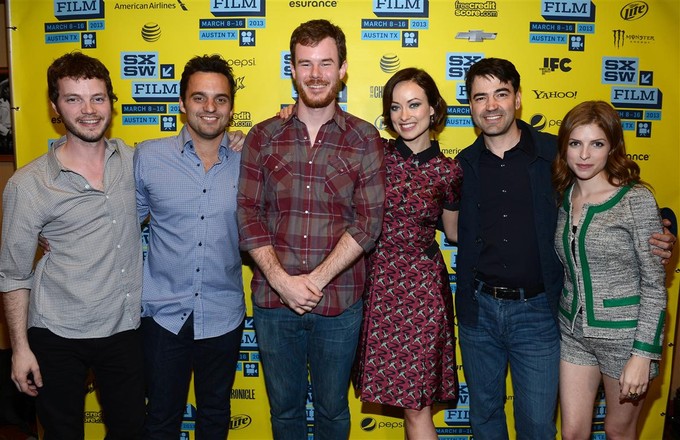 -Eric Vespe
"Quint"
quint@aintitcool.com
Follow Me On Twitter