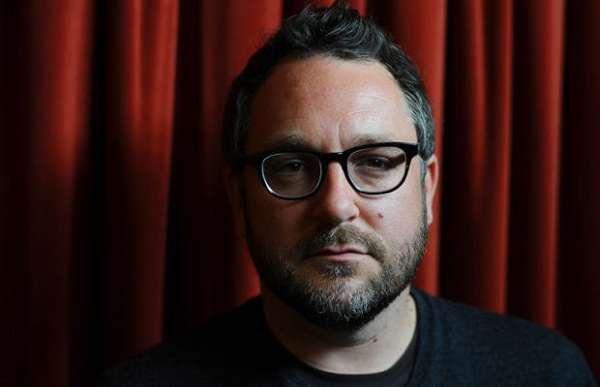 Colin Trevorrow!
Beaks here with some moderately surprising news. Last night, Drew McWeeny floated the possibility of Steven Spielberg returning to the JURASSIC PARK franchise. I thought he might've been on to something there - and, actually, with the fourth installment of the series thirteen months away from release, it's possible Spielberg's already done a good deal of directing in previsualization. In any event, the up-and-coming Mr. Trevorrow, who enjoyed critical and small-scale commercial success with his indie debut SAFETY NOT GUARANTEED, will guide the film through principal photography.
The strengths of a director like Trevorrow shouldn't be underestimated on a massive project like this. Getting actors (especially young actors) to convey the proper sense of awe, shock and sheer terror will be crucial to selling the sure-to-be-jaw-dropping visual effects. The second unit will see to it that the action/stunts/etc. are top shelf; whether the characters register as anything more than potential dino fodder will be up to Trevorrow (and, obviously, screenwriters Rick Jaffa and Amanda Silver).
According to Deadline, Trevorrow got the job because Spielberg and company "felt he was a good match for the material, having grown up a huge fan of the trilogy and part of a new generation of directors steeped in all things dinosaur." This is about as big a step up from first to second feature as I've ever seen. It'll be an amazing learning experience for Trevorrow. If he impresses his masters, he's set for a good long while in Hollywood.
JURASSIC PARK IV hits theaters on June 13, 2014.