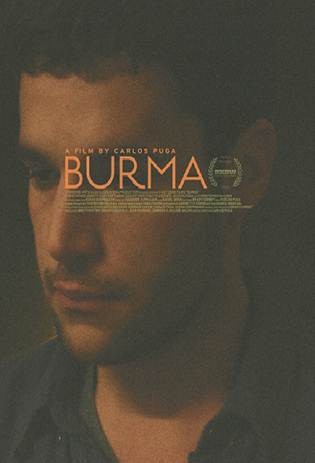 BURMA is the story of a deeply flawed relationship between a father
and his three kids. Unlike most typical dysfunctional families, the
father in this story abandoned his grown children just months before
the death of his wife, inexplicably orphaning his two sons and
daughter at the most vulnerable time in their lives. Though Susan,
Christian, and Win went on to lead relatively normal, productive
lives, their emotional wounds are understandably still fresh,
particularly for the older siblings Susan and Christian.

In honor of their mother's dying wish, Susan hosts an annual reunion
dinner on their mom's birthday. When their dad shows up unannounced
on Christian's doorstep the night before the reunion, the troubled
middle sibling makes the reluctant decision to bring his estranged
father along for the ride. Christian has his own issues- a flailing
writing career as well as a growing dependency on cocaine. Though he
is by no means a full-fledged addict at this point, his drug use is
turning from mere recreation into a coping mechanism and distraction
from his work. This factor is not a plot device, but simply helps
illustrate the character's fragility.

When Christian arrives at his sister's house for the annual dinner,
Susan is obviously resistant to her father's presence, but she agrees
to let him stay. From there, the story unfolds as the siblings deal
with their dad on their individual terms and ultimately learn the real
answers to questions they gave up asking long ago.

Director/writer Carlos Puga does a really great job in his debut
feature navigating through a complex family drama. The difficult
emotions of each character are perfectly balanced by a fairly straight
forward style that doesn't bog down the narrative. Performances by
Gaby Hoffman, Dan Bittner, and Christopher Abbott as the siblings are
wonderfully understated and realistic. Abbott's Christian in
particular conveys an honest sense of resentment without an obvious
chip on his shoulder. Christopher McCann as the father, imbues his
character with a sort of worldly, road-weary wisdom that makes perfect
sense when revelations about the widower come to light.

BURMA is very well played all around. It is a very solid effort from
Puga, whose background in the documentary series True Life most
certainly taught him about maintaining a narrative around complex
drama.

BURMA is screening again at SXSW on 3/13 at 11:45 am at the Violet
Crown Theatre. I hope you get a chance to check it out!


- Rebecca Elliott
"Annette Kellerman"