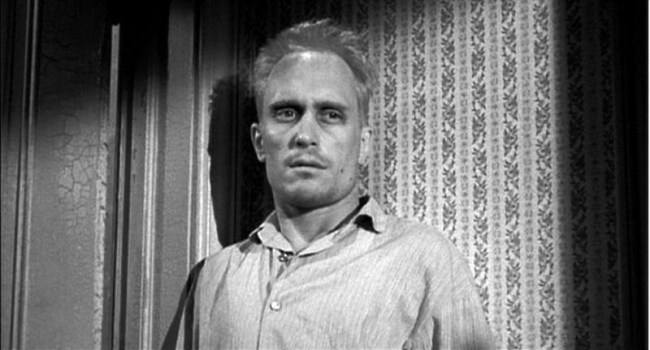 Beaks here...
When we first heard about David Dobkin's THE JUDGE, a dramedy about a big-time lawyer who reconnects with his family while defending his estranged papa against a murder charge, it sounded like the film was going to be a big, juicy actin' showdown between Robert Downey Jr. and Jack Nicholson (as son and father respectively natch). Alas, Nicholson is no longer attached. Neither is Tommy Lee Jones, who was evidently in talks at one point.
But Robert Duvall is, and that's a pretty spectacular third option. According to Variety, the legendary actor is in final negotiations to play the titular judge. While Duvall and Downey have been a part of a couple of ensemble casts in the past (Robert Altman's THE GINGERBREAD MAN and Curtis Hanson's LUCKY YOU), I can't recall the duo ever sharing any real screen time with each other. Hopefully, this material's up to snuff. Bill Dubuque is currently rewriting the original draft by Nick Schenk (GRAN TORINO, ROBOCOP '13) - which, if he gets credit for it, would be Dubuque's first entry on the IMDb. Good for him!
Variety also reports that Elizabeth Banks and Vera Farmiga are in direct competition for the role of Downey's ex-girlfriend. I'm sure their agents are thrilled this info is out there.