Movie News
Legendary Buys BRILLIANCE!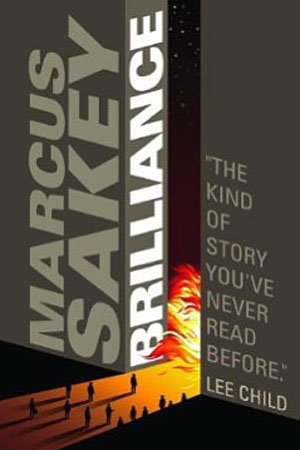 Nordling here.
Deadline is reporting that Legendary Studios has purchased the rights to Marcus Sakey's BRILLIANCE, a science fiction book to be released this summer. In BRILLIANCE, 1% of the world's children are born with special abilities - not unlike the mutants of X-MEN - and one "brilliant" must chase down another with the intent to start a war. Joe Roth and Palak Patel will be producing the project, with Alex Hedlund overseeing.
What's going to be interesting is to see how BRILLIANCE differentiates itself from other stories of this nature. Perhas there will be a real-world feel to the whole thing. Marcus Sakey is the host of Travel Channel's HIDDEN CITY, a show that explores the seedy underbelly of different cities across the world. So I'd imagine he draws on that in his novel. BRILLIANCE could be a grittier X-Men, or something else entirely. Good luck with Legendary and Sakey with this movie.
Nordling, out.