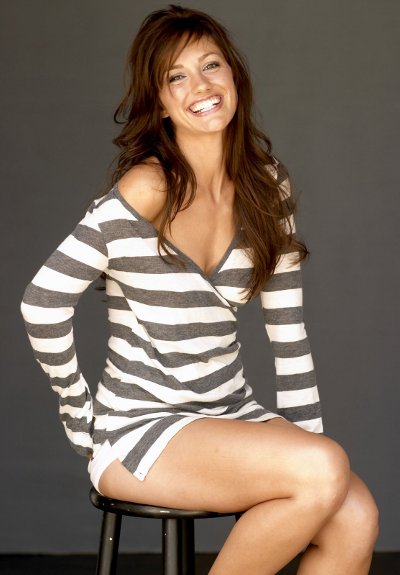 "Friday Night Lights" icon Minka Kelly will play a uniformed cop in Bad Robot's untitled Fox pilot about LAPD officers teaming with robot partners.
Longtime "Fringe" producers J.J. Abrams and J.H. Wyman are behind the futuristic drama pilot.
The androids will apparently look more like flesh-colored Datas than the cop who chased down a tiny James Tiberius Kirk in Abrams' "Star Trek." Michael Ealy ("FlashForward," "Common Law") plays the lead robot.
Post-FNL, Kelly played Autumn in "(500) Days of Summer," Max's autism therapist in "Parenthood" and one of the title roles in ABC's terrible 2011 remake of "Charlie's Angels."
Wyman, the longtime "Fringe" showrunner who scripted the 2001 Brad Pitt-Julia Roberts movie "The Mexican" before he joined the writing staff of "Keen Eddie," wrote the pilot.
Find all of Deadline's exclusive on the matter here.