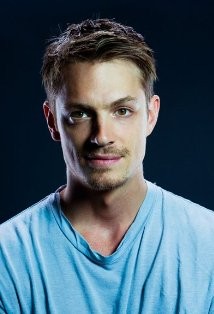 Joel Kinnaman, perhaps best known as detective Stephen Holder on the AMC TV series THE KILLING, looks to be joining Liam Neeson in ALL NIGHTER.
The plot concerns an aging

hitman

(

Neeson

) who is forced to take on his brutal former boss to protect his estranged son and his family.

Kinnaman

will play the son who, as a chauffeur, witnesses a murder and needs to be eliminated.

..says THIS piece in THR. The script is by Brad Ingelsby - who is scripting the forthcoming Chritsian Bale/Woody Harrelson picture OUT OF THE FURNANCE. Jaume Collet-Serra (UNKNOWN, ORPHAN) is directing.
Kinnman will soon shake the pillars of Geekdom when we see him star as Alex Murphy/ROBOCOP in MGM's controversial upcoming reboot of that franchise for ELITE SQUAD director Jose Padilha. My hope is that the new ROBOCOP will unexpectedly knock our socks off, juts like DREDD did last year. My expectation...is for much less. But we'll see...
-------------------
Glen Oliver