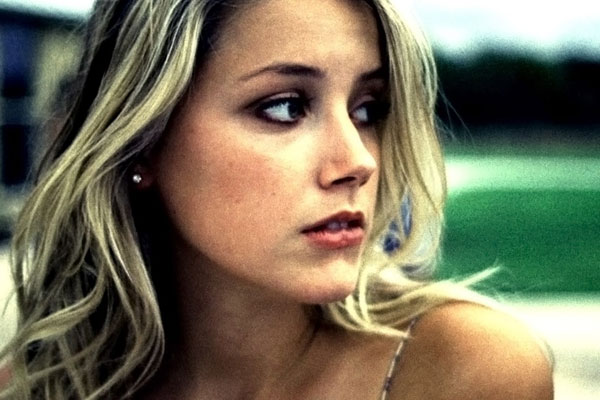 Beaks here...
When Jonathan Levine's smart little slasher flick, ALL THE BOYS LOVE MANDY LANE, debuted at the 2006 Toronto International Film Festival, it touched off a bidding war that was ultimately won, to the tune of $3.5 million, by The Weinstein Company. This is the "Uh-oh" start of a lot of delayed distribution stories, and, sadly, this wound up being one of the worst. Once TWC began doubting the commercial potential of the film they'd just shelled out $3.5 million for, MANDY LANE was sold to Senator Entertainment US, which promptly went bankrupt. This created myriad rights issues, the particulars of which were damn near incomprehensible. All the while, the smartest, most subversive take on the slasher genre since SCREAM gathered dust on the shelf.
And now it's... The Weinstein Company to the rescue? Basically, yes. The Weinstein's multi-platform arm, RADiUS, has freed ALL THE BOYS LOVE MANDY LANE from distribution limbo, and will give the film a proper theatrical/VOD release later this summer. This is great news not only for film lovers, but for the folks who busted their (then young) asses to get this project financed and made. I've gotten to know some of these gentlemen over the last few years, and they are all incredibly deserving of this long-delayed victory. So here's a hearty congrats to producers Keith Calder and Brian Udovich, and the very talented screenwriter Jacob Forman. Congrats to Levine, too!
ALL THE BOYS LOVE MANDY LANE... need to refresh your memory? Here's an old, international trailer.